Michael Foust
| ChristianHeadlines.com Contributor
| Friday, December 23, 2022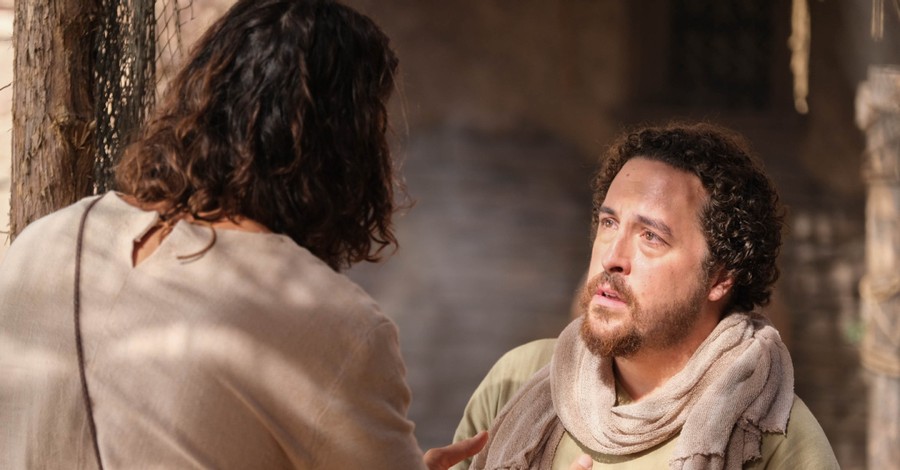 The actor who portrays "Little James" in a now-viral scene of The Chosen says he has received many messages of encouragement and gratitude from fans in the disabled community who are applauding his vulnerability and openness.
Jordan Walker Ross, who portrays James (son of Alphaeus), also known as "Little James" in the Bible-based hit series, told Christian Headlines he was emotionally drained but thankful after filming the six-minute scene, which depicts Little James discussing his disability with Jesus. In the scene – which takes place in Season 3, Episode 2 – Little James asks why he is being asked to heal others when he himself has not been healed.
You can see why this is the most-talked-about moment from Episode Two. Catch up on Season 3 in the new "The Chosen" app. pic.twitter.com/BmKn3waF4l

— The Chosen (@thechosentv) December 22, 2022
In The Chosen, Little James is depicted as having a limp that sometimes requires him to use a walking stick.
Ross himself has scoliosis, minor cerebral palsy and a limp.
The scene was posted on the series' Facebook page on Dec. 21 and tallied 500,000 views in 24 hours.
"It's resonated with so many people," Ross told Christian Headlines. "I've probably gotten thousands of comments and messages at this point, many of which are from people in the disabled community, which is something I'm especially proud of being a member of that community myself. And I've heard from children that have scoliosis and cerebral palsy just like me – or their parents."
In the scene, Jesus tells Little James that he was chosen, in part, because of his disability: "You still praise God in spite of this."
"We all have something that we wish we could change about ourselves," Ross told Christian Headlines.
Growing up, Ross said he never felt like his limp "was a bad thing" until "other people told me it was bad."
"And this scene, I hope, can show people that just because you're different, it doesn't mean you're broken, and that you are just as worthy of love and you are just as capable of giving love and using your circumstances to do good in the world and to help others and uplift others and inspire others," Ross said. "And I hope that's the message that people get from that. While physical healing is never promised in this life, I think that more times than not, the healing that we need is internal – it's healing the wounds that other people have caused on our hearts or in our psyche. I think that's what that message is all about, and I'm just incredibly proud and humbled to have been a small part of it."
The scene, Ross said, was "very therapeutic and cathartic experience" for him.
"Prior to The Chosen, every acting job that I had ever booked, I was required – or at least felt pressure to – hide my limp and to hide my disabilities, or at least mask them as much as I could," Ross said. "… But The Chosen and our creator Dallas Jenkins and our amazing writers embraced my differences and made it part of my character. And this scene is one where I really got to kind of release a lot of the insecurities and struggles and doubts and questions and all of these things that I had been wrestling with for my entire life. … The beautiful words that were written helped as well. They all very easily could have come from me in my own life.
"... It was emotionally draining," Ross said. "By the end of the day, I felt like I had run a marathon. But it was good. It's like after a really strong workout, and you're just exhausted, but you feel good. You feel like you did something productive."
Season 3 of The Chosen can be viewed, for free, on The Chosen app or the Angel Studios app.
Photo courtesy: ©The Chosen, used with permission.
---
Michael Foust has covered the intersection of faith and news for 20 years. His stories have appeared in Baptist Press, Christianity Today, The Christian Post, the Leaf-Chronicle, the Toronto Star and the Knoxville News-Sentinel.
---
---