Michael Foust
| ChristianHeadlines.com Contributor
| Tuesday, May 28, 2019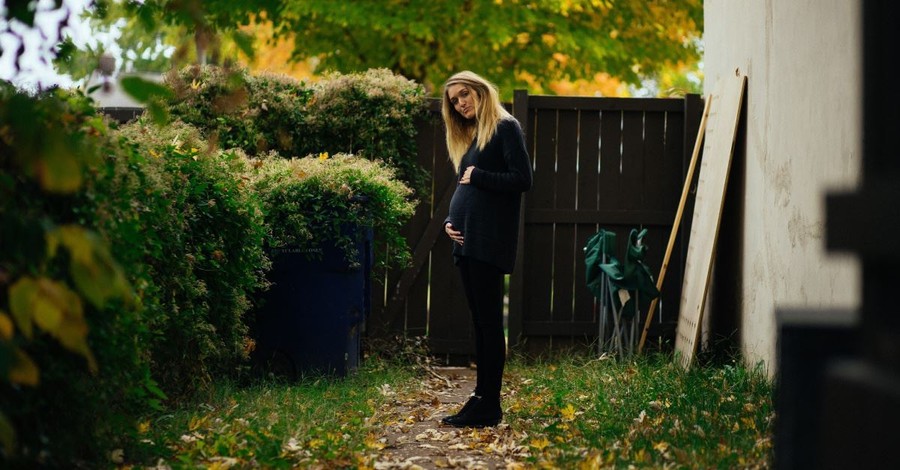 The U.S. Supreme Court Tuesday ruled that states can require the remains of aborted unborn babies to be buried or cremated, upholding part of a 2016 Indiana law that was signed by then-Gov. Mike Pence.  
Meanwhile, the Supreme Court declined to take up a case involving another part of the law banning abortions based on race, sex or disability.  
The U.S. Seventh Circuit Court of Appeals had ruled both parts of the law were unconstitutional. 
But the Supreme Court, in an unsigned opinion, reversed the appeals court's ruling on fetal remains while letting standing the other portion of the law. The court said it was expressing no view on the merits of such abortion bans and left the door open for taking up a similar case later.
The Supreme Court's ruling came without hearing oral arguments.
"This Court has already acknowledged that a State has a 'legitimate interest in proper disposal of fetal remains,'" the court ruled, pointing to a 1983 decision, Akron v. Akron Center for Reproductive Health, Inc. "... The Seventh Circuit clearly erred in failing to recognize that interest as a permissible basis for Indiana's disposition law."
The law, HB 1337, requires aborted babies be "interred or cremated." 
"An abortion clinic or health care facility having possession of an aborted fetus shall provide for the final disposition of the aborted fetus," the law reads.
The law doesn't require the deceased baby to be named.
Indiana's attorney general had argued in a brief that the law protects "the inherent dignity of every human being, born and unborn." 
Supreme Court Justice Clarence Thomas, in a separate opinion, said the law "prohibits abortion providers from treating the bodies of aborted children as 'infectious waste' and incinerating them alongside used needles, laboratory animal carcasses, and surgical byproducts."
Justices Ruth Bader Ginsburg and Sonia Sotomayor would have let the Seventh Circuit's ruling against the entire law stand, the order said. 
The high court, though, handed pro-life groups at least a temporary loss when it refused to take up the case involving the Indiana ban on abortions based on race, sex or disability. The justices said they want other appeals courts to consider the issue before taking it up.
"Our opinion likewise expresses no view on the merits of the second question presented, i.e., whether Indiana may prohibit the knowing provision of sex-, race-, and disability-selective abortions by abortion providers," the order said. "Only the Seventh Circuit has thus far addressed this kind of law. We follow our ordinary practice of denying petitions insofar as they raise legal issues that have not been considered by additional Courts of Appeals."
Thomas, who is on record as opposing Roe v. Wade, said the timing wasn't right to review a ban on abortions based on race, sex or disability, although he implied he would consider such a law constitutional.  
"This law and other laws like it promote a State's compelling interest in preventing abortion from becoming a tool of modern-day eugenics," he wrote. "The use of abortion to achieve eugenic goals is not merely hypothetical. The foundations for legalizing abortion in America were laid during the early 20th-century birth-control movement."
Given the "potential" for "abortion to become a tool of eugenic manipulation," Thomas wrote, the Supreme Court "will soon need to confront the constitutionality of laws like Indiana's." 
"But because further percolation may assist our review of this issue of first impression, I join the Court in declining to take up the issue now," he wrote. 
Related:
California May Give Hollywood Tax Breaks for Not Working in Pro-Life States
Unplanned Blocked from Distribution in Canada
Alabama's Near-Total Abortion Ban Signed into Law
Abortion Supporters Are 'Anti-Science,' Ken Ham Says
Star Wars Director Pledges Money to Fight Georgia's Pro-Life Heartbeat Law
Georgia Gov. Defies Hollywood Threats, Signs Pro-Life Heartbeat Bill
Stacy Abrams Calls Georgia Heartbeat Bill 'Evil' and Says it's 'Bad for Business'
Alyssa Milano Says She Loves God then Misuses the Bible to Defend Abortion
Writers Guild of America Threatens to Boycott Georgia over Fetal Heartbeat Bill
Michael Foust is a freelance writer. Visit his blog, MichaelFoust.com.
Photo courtesy: Jordan Bauer/Unsplash
---
---