Michael Foust
| ChristianHeadlines.com Contributor
| Thursday, November 5, 2020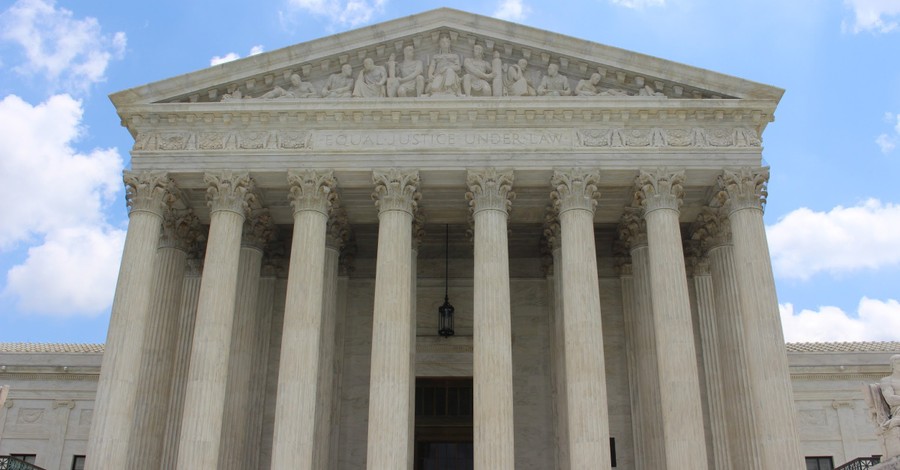 The U.S. Supreme Court appeared ready this week to side with a Catholic foster care agency in a major religious liberty case involving Philadelphia's attempt to force the agency to place children in same-sex homes.
The court heard oral arguments Wednesday, with conservative and liberal justices alike asking tough questions of the attorney representing the city's position.
The case began in 2018, when the Philadelphia Inquirer published a story saying Catholic Social Services has a policy of not placing children in same-sex homes. The city subsequently terminated its foster care contract with the agency, asserting the Catholic policy violated a city law prohibiting contractors from discriminating on the basis of sexual orientation.
Catholic Social Services then sued. Lower courts sided with the city.
Under the policy, Catholic Social Services employees refer same-sex couples to other agencies that would accommodate them.
Justice Clarence Thomas told Philadelphia attorney Neal Katyal during oral arguments that by ending a contract with Catholic Social Services, the city was shrinking the pool of eligible parents to foster.
"Don't you think it's in the best interest of the child to also have a pool that is beneficial to the child? I don't understand why that isn't also in the best interest of the child," Thomas said.
Justice Samuel Alito told Katyal, "If we are honest about what's really going on here, it's not about ensuring that same-sex couples in Philadelphia have the opportunity to be foster parents. It's the fact that the city can't stand the message that Catholic Social Services and the archdiocese are sending by continuing to adhere to the old-fashioned view about marriage."
Justice Brett Kavanaugh told Katyal, "It seems like Philadelphia created a clash ... and was looking for a fight. … We need to find a balance that also respects religious beliefs. … My fear here is that the absolutist and extreme position that you're articulating would require us to go back on the promise of respect for religious believers."
Justice Stephen Breyer, a member of the court's liberal bloc, told Katyal, "What is actually bothering me quite a lot about this case, is I think that no family has ever been turned down by this agency. Indeed, none has ever applied – no gay family, no gay couple. And the disagreement seems to be whether they now have to sign a piece of paper that said, 'If there were a gay couple, we might have to look into whether they're qualified.'"
Justice Elana Kagan, another member of the liberal bloc, questioned if the city's policy was neutral on religion.
The Becket Fund for Religious Liberty is representing Catholic Social Services and two foster moms who fostered children through the agency.
"Religious organizations should be free to serve the public, regardless of their beliefs," said Lori Windham, senior counsel at Becket. "The public square is big enough to accommodate everyone who wishes to do good – and that should be especially true when it comes to taking care of children in need."
The Trump Justice Department sided with the agency.
The case is Fulton v. Philadelphia.
Related:
Trump DOJ to Court: Faith-Based Adoption Agencies Can Refuse Same-Sex Couples
Foster Moms Petition U.S. Supreme Court Over City's Ban on Faith-Based Foster Care Agencies Because of LGBTQ Views
Photo courtesy: Claire Anderson/Unsplash
---
Michael Foust has covered the intersection of faith and news for 20 years. His stories have appeared in Baptist Press, Christianity Today, The Christian Post, the Leaf-Chronicle, the Toronto Star and the Knoxville News-Sentinel.
---
---