Michael Foust
| ChristianHeadlines.com Contributor
| Monday, February 13, 2023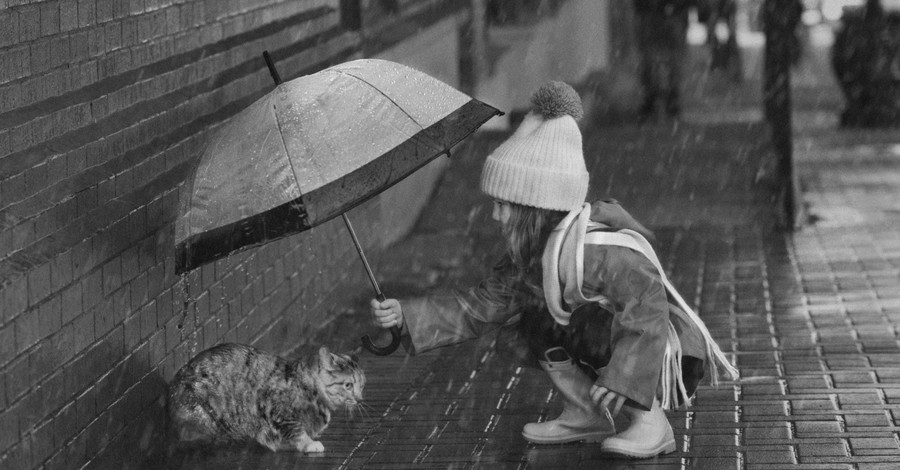 Super Bowl viewers enjoyed a pair of He Gets Us commercials promoting Jesus' love, ranking one of them in the Top 10 and another in the Top 15 out of nearly 50 ads on the Fox broadcast, according to USA Today's annual Ad Meter.
The first ad, "Be Childlike," included photographs of children displaying acts of kindness and ended with the tagline, "Jesus didn't want us to act like adults. He gets us. All of us." Viewers ranked it No. 8 out of 47 ads.
The second ad, Love your Enemies, showed pictures of adults arguing and fighting. It ended with the words, "Jesus loved the people we hate. He gets us. All of us." Viewers ranked it No. 15 out of 47.
An estimated 100-plus million people viewed the ads.
The advertisements were part of the new campaign He Gets Us, which seeks to "reintroduce people to the Jesus of the Bible and his confounding love and forgiveness," according to its website.
David Green, the co-founder of Hobby Lobby, said last year he was helping fund the ads.
Dallas Jenkins, founder and creator of the Bible-based series The Chosen, said on his Facebook page Sunday that he liked the ads.
"The people behind the campaign have devoted their lives and their resources to the gospel," Jenkins wrote, adding that he knows the people behind them. "And you've just seen, shown to over a billion people, the vital message that Jesus loves our enemies, which is 100% true."
Responding to critics within the Christian community over the commercials, Jenkins wrote, "Not a single false thing has been said about Jesus in these ads."
Each commercial included a link to a web page with more information about the theme.
On one web page (HeGetsUs.com/BeChildlike), visitors read that Jesus' "story demonstrates that we are capable of rediscovering that childlike way – to embrace the qualities of innocence, openness, and trust and to let go of our egos and pride. Jesus taught that fulfillment belongs to people who can trust God with childlike faith and also represent their convictions and beliefs without ever losing their confounding love and respect for another person's dignity."
Jesus didn't want us to act like adults. #HeGetsUshttps://t.co/83st2vLhmy pic.twitter.com/ScC6wmOj7S

— HeGetsUs (@HeGetsUs) February 13, 2023
The web page (HeGetsUs.com/LoveYourEnemies) in the second ad bemoaned the division and hatred on social media and asked, "What if we tried to love our enemies the way Jesus loved his? … What would the world look like if we all resisted the temptation to defend our self-interest at all costs and loudly proclaimed together that the love for others, the compassion for another's lived experience, the empathy for their position, and the respect for their dignity were the most important values we all could hold?"
Jesus loved the people we hate. #HeGetsUs https://t.co/NcJdEoyCaJ pic.twitter.com/TFlxxCLBM7

— HeGetsUs (@HeGetsUs) February 13, 2023
The He Gets Us website guides visitors to Bible reading plans that include the plan of salvation.
"Sin isn't easy to talk about. It's hard to hear that we're a sinner, but it's a reality we must each deal with. The Bible tells us we are all like sheep; all of us have gone our own way (Isaiah 53:6). Gratefully, Jesus makes a way for us to live through his death. He says boldly that he is the only way to be rescued from sin's consequence (John 14:6)," the He Gets Us Bible reading plan says, in part. "... Jesus took your place. You were dead as dead could be. And God, seeing that Jesus paid for your sins, accepts his death as if it was yours. Jesus paid in full the price you couldn't pay for yourself. How do we know God accepted Jesus' payment? Because Jesus didn't stay dead. His resurrection shouted that the transaction was received and accepted; our sins can now be forgiven. This fact changed history, and it can be what changes your life."
The reading plan also includes a suggested "sinner's prayer."
Chris Broussard, a sports commentator for Fox Sports 1/Fox Sports Radio and a spokesperson for the campaign, told Christian Headlines that He Gets Us is helping correct "misconceptions about Jesus Christ."
"Jesus didn't just come for one class of people. He came for everyone," Broussard told Christian Headlines. "And not even not just one nation of people -- He came for all nations of people."
Related:
Super Bowl Broadcast Will Include TV Ads about Jesus and His 'Radical Forgiveness'
Photo courtesy: He Gets Us, used with permission.
---
Michael Foust has covered the intersection of faith and news for 20 years. His stories have appeared in Baptist Press, Christianity Today, The Christian Post, the Leaf-Chronicle, the Toronto Star and the Knoxville News-Sentinel.
---
---