Michael Foust
| ChristianHeadlines.com Contributor
| Tuesday, April 30, 2019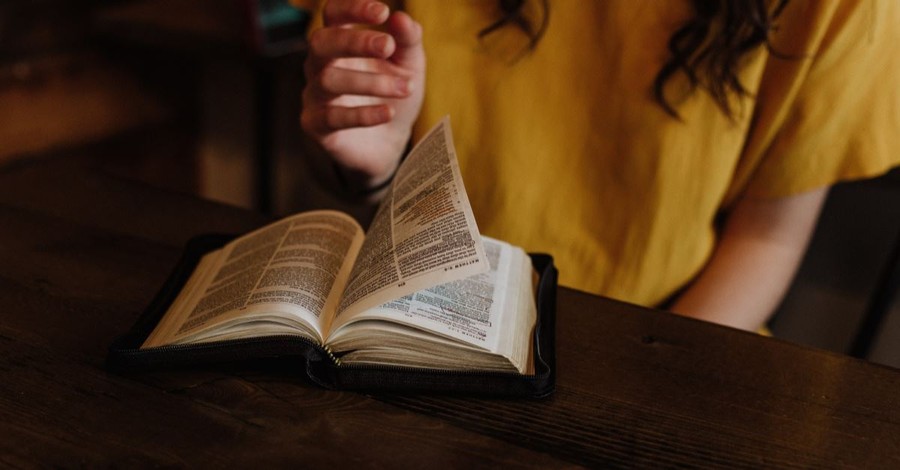 Parents of students who were banned from handing out Bibles during lunch at a Pennsylvania high school reached an agreement with the school district Monday that changes language in the student handbook.
The students at Cumberland County High School in Mechanicsburg, Pa., said in January the principal was preventing them from handing out Bibles during any moment of the school day, including during lunch. 
The Independence Law Center then filed suit on behalf of the parents of the students, claiming the school's policy was a violation of constitutionally protected free speech. The students are part of a group called the Christians in Action Club, or Bible Club.
A federal judge issued an injunction against the school district in February, allowing the students to hand out Bibles.
Under the agreement reached between the parents and the Mechanicsburg Area School District, the district agreed to delete a portion of the student handbook that banned any speech that "seek[s] to establish the supremacy of a particular religious denomination, sect or point of view."
The district also agreed to pay the parents' attorney fees. The judge signed off on the agreement.  
The Independence Law Center and school attorneys worked together to rewrite the school policy, according to a press release. 
"When students enter a government school, they do not shed their constitutional rights to freedom of speech or expression, which includes offering literature to other students," the Independence Law Center said in a statement. "However, Mechanicsburg Area School District (MASD) policies relegated student distribution of literature, quite literally, to outside the schoolhouse gate and outside of the school day.
"Such an overbroad prohibition was not narrowly tailored to the school's interest in maintaining order, and it did not provide ample alternatives for speech."
Michael Foust is a freelance writer. Visit his blog, MichaelFoust.com.
Photo courtesy: Priscilla du Preez/Unsplash
---
---