Michael Foust
| ChristianHeadlines.com Contributor
| Friday, November 15, 2019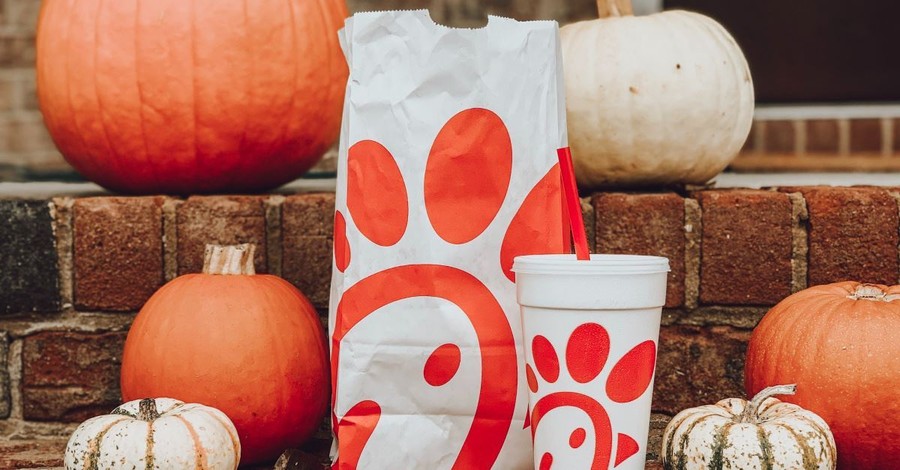 A group of students from an Oregon high school staged a walkout last week to protest the school's use of Chick-fil-A food at football games, saying the company's presence contributes to an unsafe culture for LGBTQ individuals at the school.
The protest at West Linn High School was organized by the Gender and Sexuality Alliance, which says it has seen an increase in bullying at the school, according to KGW-TV.
The home football games traditionally feature a Chick-fil-A food truck.
"Hate crimes and harassment – we're not going to stand for that anymore and we're going to make sure school is a safe place for everyone. We're not going to take it anymore," said student Susie Walters, who helped organize the protest. 
Nearby, a separate group of students held a counterprotest to support Chick-fil-A. 
A school district spokesperson told KGW that the district was examining the process that is used to select vendors. 
The protest took place on a Friday. That night, at the home football game, the Chick-fil-A vendor truck was absent. 
"I have friends that are very happy that they're not here and don't believe they should be here because of some of the beliefs their company supposedly has," Emily Williams, a West Linn student, told KATU-TV. "But then I have friends that are kind of upset by it because they love Chick-fil-A, they love the food, and to them it's like, yeah LGBTQ rights are important, but I don't think it's important enough that we should be sending a food cart away."
The controversy over Chick-fil-A dates back to 2012 when CEO Dan Cathy was asked about the company's support of the traditional family and replied, "Well, guilty as charged."
"We are very much supportive of the family – the biblical definition of the family unit," he told the Biblical Recorder. "We are a family-owned business, a family-led business, and we are married to our first wives. We give God thanks for that."
Chick-fil-A is the third-largest fast-food chain in the United States in sales. Its official corporate purpose is "to glorify God by being a faithful steward of all that is entrusted to us and to have a positive influence on all who come into contact with Chick-fil-A." Its stores are closed on Sundays.
Related:
Chick-fil-A's Sales Have Doubled Since LGBT Boycott Began in 2012 
Chick-fil-A Employee Performs CPR, Saves Stranger's Life: 'God Placed Me' There
Chick-fil-A on Campus Promotes Inclusion and Freedom, Purdue Tells Upset Faculty
Protesters at New Toronto Chick-fil-A Outnumbered by Customers, 100 to 1
Chick-fil-A Worker Leaps out Drive-Thru Window, Saves Choking Boy
Chick-fil-A, with a Mission to 'Glorify God,' Is Now 3rd Largest Restaurant in U.S.
Michael Foust is a freelance writer. Visit his blog, MichaelFoust.com.
Photo courtesy: Kayla Koslosky
---
---