Michael Foust
| ChristianHeadlines.com Contributor
| Wednesday, March 13, 2019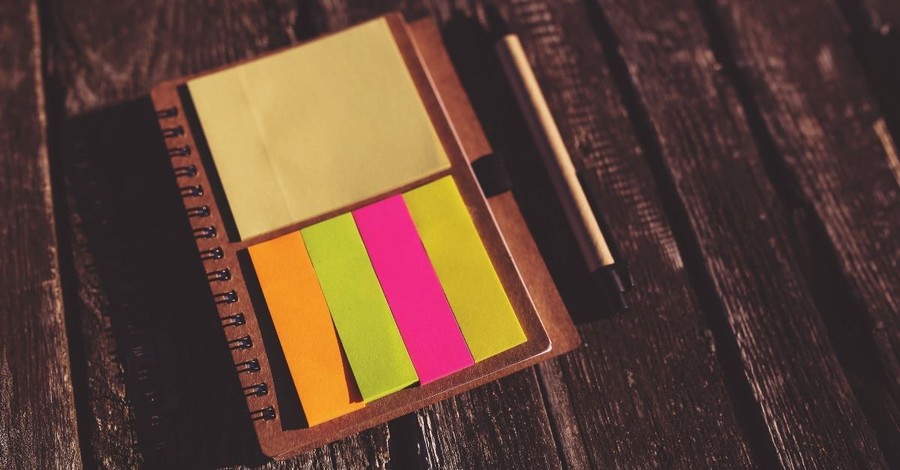 An Ohio high school student says she was suspended after writing Bible verses on Post-It notes to counter students' celebration of LGBT pride.
Gabby Helsinger of Lebanon High School says in a now-viral Facebook video that she went to school last Thursday and saw LGBT pride flags and posters throughout the school. 
"I felt the need to write down some Bible verses," Helsinger says in the video.
She placed the Bible verse Post-It notes on lockers and walls, but teachers took them down.
The next day, she was called to the principal's office. She was told she was being served with an in-school suspension for "abuse of others," "disrespect" and "rudeness" in targeting the Gay-Straight Alliance (GSA) organization. 
"I didn't know what the GSA organization was or meant," she says. 
The principal asked her why she posted the notes. 
"I said, 'I wanted to spread the Word of God.' And he goes, 'Well, did you have permission?' And I said, 'No.' I didn't know you have to have permission because people do it a lot – putting Post-It notes on people's lockers," she says in the video. 
"I asked him why every time Jesus or God or anything like that gets [put] up at school, it gets taken down straightaway. But we can put gay and pride stuff all over the school and not have to take it down, and people can talk about it."
Clubs that promote gay pride, she says, get priority over Christian clubs. 
She posted the notes, she says, because people in her school "needed help."
"They don't need to be living in the confusion of wondering if they should be gay, bi, lesbian, trans -- anything like that," Helsinger says. "And I know that God is the only way they can be healed by that. That's why I did it. I was not targeting any organization."
The school's principal, Scott Butler, told Fox News he had no comment. 
"We do not publicly discuss the discipline of individual students. In general, when a student violates the Student Code of Conduct, there are consequences for those actions," Butler said. 
Related:
5 Questions on Homosexuality Every Christian Should be Able to Answer
Why Do Christians Advocate Obeying Leviticus Regarding Homosexuality but Not Other Laws?
Was the Sin of Sodom Actually Homosexuality? (Caution: Adult Subject Matter)
Michael Foust is a freelance writer. Visit his blog, MichaelFoust.com.
Photo courtesy: Pexels
---
---