Michael Foust
| ChristianHeadlines.com Contributor
| Thursday, May 16, 2019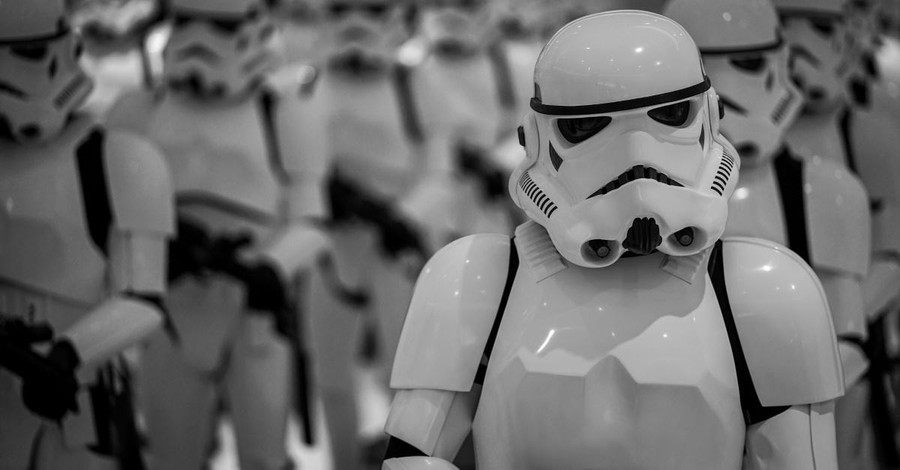 The respective directors of The Force Awakens, The Rise of Skywalker and Get Out say they will donate money to fight a new Georgia law that prohibits abortion after an unborn baby's heartbeat is detected.
J.J. Abrams and Jordan Peele are executive producers of HBO's Lovecraft Country series, which is expected to begin filming in Georgia in the coming weeks. Both say they oppose the law signed this month by Republican Gov. Brian Kemp. 
"In a few weeks we start shooting our new show, Lovecraft Country, and will do so standing shoulder to shoulder with the women of Georgia," Abrams and Peele said in a joint statement, according to The Hollywood Reporter. "Governor Kemp's 'Fetal Heartbeat' Abortion Law is an unconstitutional effort to further restrict women and their health providers from making private medical decisions on their terms. Make no mistake, this is an attack aimed squarely and purposely at women."
Abrams directed the 2015 Star War film The Force Awakens and is the director of the new Star Wars film The Rise of Skywalker, which will release later this year. Peele directed Get Out(2017) and Us (2019). 
The two men say they will donate Lovecraft Country proceeds to fight the new Georgia law.
"We stand with Stacey Abrams and the hardworking people of Georgia, and will donate 100 percent of our respective episodic fees for this season to two organizations leading the charge against this draconian law: the ACLU of Georgia and Fair Fight Georgia," their statement read. "We encourage those who are able to funnel any and all resources to these organizations."
Kemp said he signed the bill into law because Georgia is "a state that values life." 
Catherine Davis, founder and president of the Restoration Project, said Kemp had the courage to do what other governors did not do. She attended the signing ceremony. 
"This governor," Davis said, "is standing [and] restoring … protection for a class of people who had the protection stripped from them in Roe v. Wade – just like Plessy v. Ferguson stripped away protection from a class of people, just like [the] Dred Scott decision stripped away protection from a class of people – so did Roe v. Wade, and [it] began to define a class of people as objects to be gotten rid of."
Related:
Georgia Gov. Defies Hollywood Threats, Signs Pro-Life Heartbeat Bill
Stacy Abrams Calls Georgia Heartbeat Bill 'Evil' and Says it's 'Bad for Business'
Alyssa Milano Says She Loves God then Misuses the Bible to Defend Abortion
Writers Guild of America Threatens to Boycott Georgia over Fetal Heartbeat Bill
Michael Foust is a freelance writer. Visit his blog, MichaelFoust.com.
Photo courtesy: Agnieszka Kowalczyk/Unsplash
---
---