Michael Foust
| ChristianHeadlines.com Contributor
| Updated: Jun 09, 2022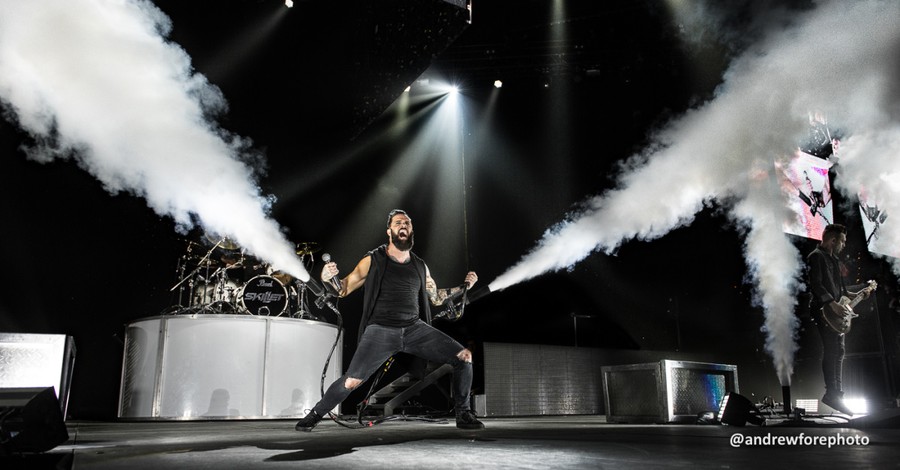 America has descended into a "culture of death" and can only be changed by embracing the "culture of life" found in Scripture, Skillet lead singer John Cooper says.
Cooper, speaking on his podcast Cooper Stuff, discussed not only recent mass shootings but also America's high suicide rate and the cultural promotion of abortion.
"We are living in a culture of death," Cooper said before asking, "How can we promote a culture of life that combats what we are seeing in this heartbreaking situation?"
For the culture to change, he said, Christians must live out their faith boldly without apologizing for how the Bible addresses hot-button issues.
"No political party is the hope for America," he said. "... As Christians, we believe a simple truth, and it will not change: Jesus Christ is the hope of the world. He's not just the hope for America. He's the hope of the world."
Too often, Cooper said, Christians succumb to cultural influence and fail to stand firmly for God's Word. As an example, Cooper referenced the Bible's teachings on the importance of a mother and a father in a child's life. The family is a "life-giving institution" designed by God, he said.
"If Christians believe what the Bible says, I think that America would be in a totally different place," he said. "We don't need the majority of Americans to be Christians in order for this country to have remained in some sort of order, without completely diving into a culture of death. You don't need 80 percent of the country being Christians to see that. What you need is a radical, on-fire group of Christian people who believe that the Word of God is true – that can change a nation."
Cooper read the first few verses of Proverbs 3, which begins: "My son, do not forget my teaching, but let your heart keep my commandments, for length of days and years of life and peace they will add to you. Let not steadfast love and faithfulness forsake you; bind them around your neck; write them on the tablet of your heart. So you will find favor and good success in the sight of God and man."
"Do you believe that?" Cooper said of the words of Proverbs. The Bible, he said, is the source of peace and blessings. "... God has given you a culture of life."
Scripture allows Christians to "have peace in the midst of the storm" of a chaotic culture, Cooper said. The problem, though, is that too many Christians have rejected the Bible's answers, he added.
"Do I think we should talk about public policy and politics? You know I do – I enjoy it," he said. "But I actually don't think those things are going to change the story. What's going to change the story is hope in Jesus Christ. But I don't think that necessarily has to mean a nationwide revival – which I want to see, by the way – but that is going to start with a small amount of Christians who actually believe the Bible enough to not have to apologize for what the Bible says."
Related:
Skillet's John Cooper: It's Time to 'Declare War' on the Deconstruction Movement
Photo courtesy: John Cooper/Andrew Fore Photo, used with permission.
---
Michael Foust has covered the intersection of faith and news for 20 years. His stories have appeared in Baptist Press, Christianity Today, The Christian Post, the Leaf-Chronicle, the Toronto Star and the Knoxville News-Sentinel.
---
---