Michael Foust
| ChristianHeadlines.com Contributor
| Wednesday, July 14, 2021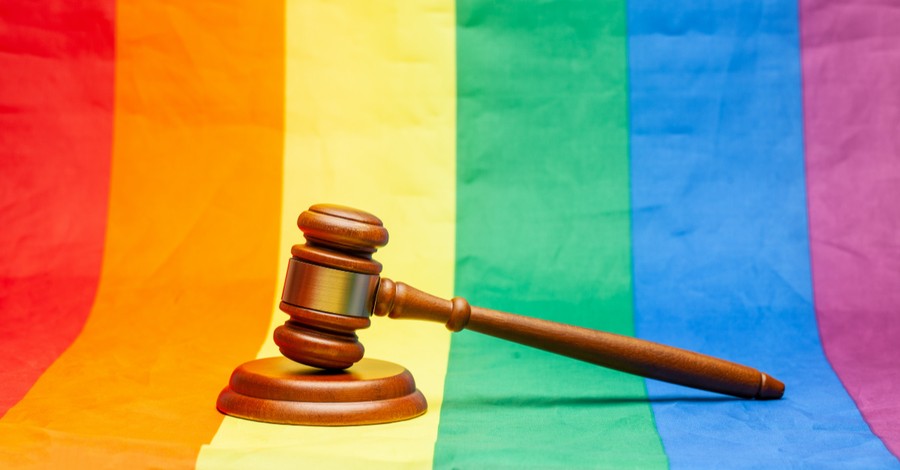 ---
On Monday, a federal judge ruled against a Christian teacher who claimed he was forced out of his job because he declined to use the preferred names and pronouns of transgender students.
John Kluge taught music for four years within the Brownsburg (Ind.) Community School Corporation but claimed he faced religious discrimination due to his religious beliefs about gender and sexuality. He was forced to resign in the spring of 2018, even though he believed he had reached a compromise to use only the last names of students.
Judge Jane E. Magnus-Stinson ruled in a 52-page decision that the school could not accommodate "religious beliefs without sustaining undue hardship" on the school, students and faculty.
The controversy began at the end of the 2016-17 school year, when the faculty heard a presentation on "what it means to be transgender and how teachers can encourage and support transgender students," Magnus-Stinson wrote.
In May 2017, Kluge and three other teachers called a meeting with the principal, during which they "presented a signed letter expressing their religious objections to transgenderism and other information supporting their position that BHS should not 'promote transgenderism.'"
"The letter specifically asked that BCSC faculty and staff not be required to refer to transgender students using their preferred pronouns and that transgender students not be permitted to use the restrooms and locker rooms of their choice," wrote Magnus-Stinson, who was nominated by President Obama.
Although the three other teachers eventually accepted the new policy – which required teachers to use a student's preferred name and pronouns – Kluge did not.
Kluge and school officials initially reached a compromise that allowed Kluge to use the last names of all students while avoiding first names and pronouns. But after several months, the principal, Bret Daghe, told Kluge that the compromise was creating "tension" among students and that teachers would be required to use students' preferred first names and pronouns. Daghe asked Kluge to resign by the end of the year.
Magnus-Stinson noted that Kluge is a Christian who believes that "God created mankind as either male or female, that this gender is fixed in each person from the moment of conception, and that it cannot be changed, regardless of an individual's feelings or desires."
But the school district had demonstrated it could not "accommodate Mr. Kluge's religious belief" about transgenderism "without incurring undue hardship," the judge wrote.
"Continuing to allow Mr. Kluge an accommodation that resulted in complaints that transgender students felt targeted and dehumanized could potentially have subjected BCSC to a Title IX discrimination lawsuit brought by a transgender student," she wrote. "Whether such lawsuit would ultimately have been successful is not for the Court to decide at this juncture, as it is sufficient that the state of the law during Mr. Kluge's employment created a risk of liability, and BCSC considered that risk in determining how to resolve Mr. Kluge's objections to the policies concerning transgender students."
Related:
Court: University Violated Constitution by Punishing Professor for Using Wrong Pronouns
Photo courtesy: ©Getty Images/A Dragan
---
Michael Foust has covered the intersection of faith and news for 20 years. His stories have appeared in Baptist Press, Christianity Today, The Christian Post, the Leaf-Chronicle, the Toronto Star and the Knoxville News-Sentinel.