Michael Foust
| ChristianHeadlines.com Contributor
| Tuesday, April 18, 2023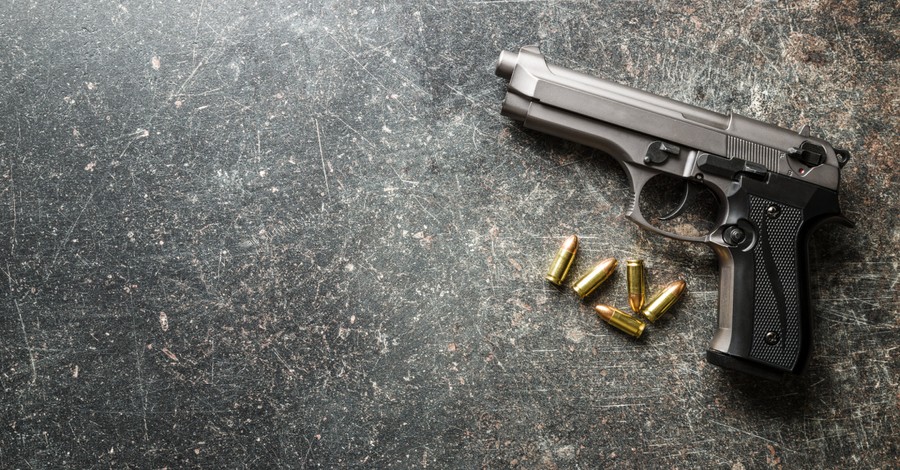 The president of the Southern Baptist Convention's public policy commission has endorsed a gun proposal by Tennessee's Republican governor, saying it would help protect lives while safeguarding Second Amendment rights.
Brent Leatherwood, the president of the Southern Baptist Ethics & Religious Liberty Commission, signed a letter this week to Tennessee legislators endorsing the proposal by Gov. Bill Lee, who asked the Tennessee House and Senate to pass an "order of protection law" that would separate "dangerous people from firearms." Such a law often is more commonly called a "red flag law." Such a law, Lee added, would require a "high standard burden of proof," and give the accused individual due process.
Lee offered the proposal days after three students and three adults were killed in a mass shooting at a Christian school, The Covenant School. Nashville Police Chief John Drake had said of the shooter, "Her parents felt that she should not own weapons."
Leatherwood wrote that the proposal would "strengthen our state's orders of protection to guard the broader population from those who are a danger to themselves or others."
"What he outlined is a thoughtful approach to ensure we respect the constitutional rights of citizens while also helping to protect potential victims from dangerous individuals," Leatherwood wrote. "Allowing law enforcement to work with families in order to initiate action that involves full due process in the judicial system will ensure individuals who could cause great harm are temporarily kept from accessing weapons, protecting them and others from potential tragedy. This is a sensible proposal worthy of your immediate support."
The proposal gives "families the ability to prevent loved ones from taking their lives or the lives of others, which would be an invaluable amendment to our existing legal framework," Leatherwood added. The proposal, he said, would help individuals "in distress or dealing with mental anguish."
"This proposal allows a narrow expansion of order of protection laws that, rather than conflict, actually align with our Second Amendment rights, something that is very important to many Tennesseans, and to me personally as a gun owner," Leatherwood wrote. "By focusing on those in need of help and support, this policy helps prevent the loss of innocent lives without eroding our cherished, fundamental rights. In fact, because this solution is so clearly situated in the mental health arena, by not passing it, you risk undermining support for the Second Amendment."
Leatherwood asserted that while the proposal may not "prevent every instance of this sort of violence, it will prevent some, and thereby save innocent lives."
Leatherwood's three children attend Covenant and were at the school the day of the shooting. They survived.
"I beg of you to put down the weapons of partisan warfare in this moment, and instead put on the cloak of serious and thoughtful policymaking that will make a real difference for parents, the public, and those suffering from mental distress," Leatherwood wrote. "The Covenant School tragedy was the worst school shooting in our state's history. I am asking that you take steps now to ensure no school in Tennessee ever has to endure our nightmare again."
Related:
Tenn. Gov. Urges Legislature to 'Set Aside Politics,' Pass Red-Flag Gun Law
Photo credit: ©Getty Images/jirkaejc
---
Michael Foust has covered the intersection of faith and news for 20 years. His stories have appeared in Baptist Press, Christianity Today, The Christian Post, the Leaf-Chronicle, the Toronto Star and the Knoxville News-Sentinel.
---
---