Michael Foust
| ChristianHeadlines.com Contributor
| Monday, November 5, 2018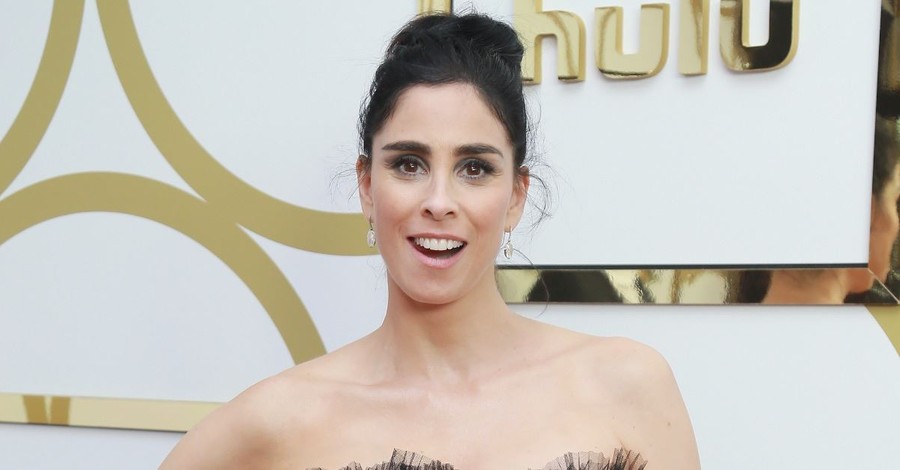 Comedian Sarah Silverman, who has made a career out of mocking religion, took her crass humor to another level last week with an Election Day skit involving a cursing "Jesus" who is promiscuous. 
The skit, which appeared on Hulu's I Love You America, shows Silverman in a line on Election Day when she spots "Jesus" (played by Fred Armisen) at the front and calls out his name. Newsbusters first reported about the controversy. 
"Sarah, my child, how are you?" she asks.
"I'm great, how are you?" he responds.
The discussion quickly devolves into a discussion of his genitalia – which he happily talks about – before the conversion turns to politics.   
"I don't want to say who I'm voting for," he says.
Silverman asks him which issues are most important to him.
"I just want a law that says you can't force your kid to die publicly by bleeding to death on a cross," he says. 
The discussion then turns back to sex, with Silverman saying she wished he wasn't celibate. 
"I'm essentially pansexual," he says, before adding that he had "sex" with an oak tree recently. 
When Silverman lets an f-bomb slip, he curses, too, saying, "I curse all the time. F--- f--- f---. D--n. P--s. H--l. B----rd. S--t."
In order to prove that he is "all forms of human," he turns into WNBA star Sue Bird, who proceeds to shoot (and miss) a paperwad at a wastebasket. 
The skit ends with "Jesus" ascending skyward but bumping his head on the ceiling, which he is unable to pierce. 
Not everyone thought the skit was funny, though.
"Offensive shock humor is the lowest form of comedy. Cheap laughs don't take much skill," a reader named Jeragorn wrote on Newsbuster's Facebook page. 
Another reader, Joy, wrote, "Sweetie, you may think you are smart, cute, funny or even somewhat intelligent but you are no match for God nor his followers. Actually we feel sorry for you and will pray for you. When you play with the devil you will pay the devil."
A third reader, Scott, wrote a Bible verse: "Galatians 6:7. 'Be not deceived; God is not mocked: for whatsoever a man soweth, that shall he also reap.'"
Michael Foust is a freelance writer. Visit his blog, MichaelFoust.com
Photo courtesy: Getty Images/Leon Bennett/Stringer
---
---