Michael Foust
| ChristianHeadlines.com Contributor
| Published: Jun 28, 2023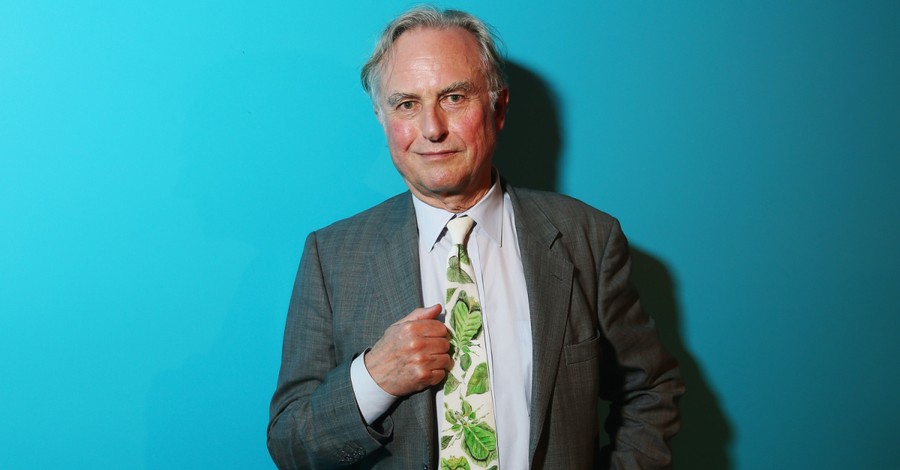 A man who worked in Richard Dawkins' inner circle and helped distribute his message worldwide says in a new interview that he has converted to Christianity.
Josh Timonen, who helped launch Dawkins' website and who traveled with him around the world, told apologist Ray Comfort in the new video that his atheistic beliefs began changing during the pandemic as he questioned everything he once believed.
Dawkins, in his popular book The God Delusion, mentioned Timonen and thanked him for his work. Timonen's name can be seen in multiple works by Dawkins, both print and video.
"Jesus is who He says He is," Timonen told Comfort.
Timonen, fueled with a passion for atheism because he had read Dawkins' books, was a Jack of all trades, launching Dawkins' website, designing his logos and filming many of his videos. Timonen didn't just reject the gospel – he believed that Jesus never existed. Timonen worked for Dawkins from 2006-2010.
He began to question his beliefs during the pandemic when some of his leftist friends in Portland, Ore., defended the rioting and looting.
"That sort of shook me. … It was the acceptance of the evil from people that I was friends with," Timonen said.
Frustrated, he and his wife moved to Waco, Texas, where they began homeschooling their daughter. Desiring community for their family, they reluctantly began attending a cowboy church.
At the time, he still considered himself an atheist who wanted to "steal" some of the social benefits of religion, including "community and the nice people," he said.
They hadn't attended a church in years and considered themselves "atheists in the back of the church."
"You're going to church, you're listening to the sermon, and you're hearing it, you're going well, there's a lot of crazy stuff in the Bible," he said.
Despite his rejection of Christianity, he said he thought to himself, "Okay, I see how it's benefiting the community, the people that are going. Maybe I should give it a better shake, a fair shake."
Timonen began reading the New Testament on his own time.
"I thought back to an atheist documentary that somebody else had made called The God Who Wasn't There," he said. "And it had a whole section on Jesus not existing. And I remember how I just bought that [belief] as soon as I watched it."
He then read Lee Strobel's The Case for Christ, which he describes as a major turning point. He realized "there's all this evidence around Jesus' life."
"I think shortly after reading Case for Christ, that was when I had to deal with the fact that it was real, that Jesus was real. … Jesus actually lived, He actually died, and He actually rose."
Timonen became a Christian. He also developed a hunger for Christian apologetics.
"I love books about the history of the Bible," he said.
Timonen acknowledges he doesn't have an answer to every atheist objection to Christianity but says, "I accept Jesus is who He says He is."
Photo courtesy: ©Getty Images/Don Arnold/Stringer, pictured is Richard Dawkins.
Video courtesy: ©Living Waters
---
Michael Foust has covered the intersection of faith and news for 20 years. His stories have appeared in Baptist Press, Christianity Today, The Christian Post, the Leaf-Chronicle, the Toronto Star and the Knoxville News-Sentinel.
---
---