Michael Foust
| ChristianHeadlines.com Contributor
| Friday, July 15, 2022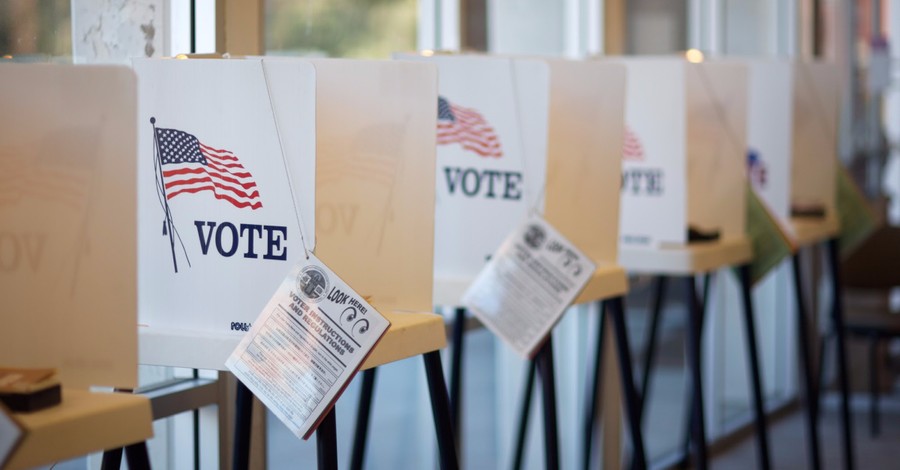 A coalition of prominent conservatives released a 70-page report Thursday rebutting claims that the 2020 election was stolen and urging Republicans to "cease obsessing" over the issue.
The report, titled "Lost, Not Stolen," says the group examined "every claim of fraud and miscount put forward by former President Trump and his advocates" and concluded that Joe Biden won. The report tackles multiple issues, including the controversy over Dominion machines, ballot drop boxes and mail-in ballots. It includes separate chapters on six states: Arizona, Georgia, Michigan, Nevada, Pennsylvania and Wisconsin.
Among the eight conservatives behind the report are former solicitor general Theodore Olson, who represented then-candidate George W. Bush in the famous Supreme Court case Bush v. Gore; Benjamin Ginsberg, an attorney who represented the Republican Party in multiple court cases; and J. Michael Luttig, a retired GOP-nominated justice who sided with pro-lifers in a major 1998 case.
"We are political conservatives who have spent most of our adult lives working to support the Constitution and the conservative principles upon which it is based: limited government, liberty, equality of opportunity, freedom of religion, a strong national defense, and the rule of law," the report says.
None of the group's members "have shifted loyalties to the Democratic Party, and none bear any ill will toward Trump and especially not toward his sincere supporters," the report says.
Biden's victory, the report says, is "easily explained" by a "political landscape that was much different in 2020 than it was when President Trump narrowly won the presidency in 2016."
"President Trump waged his campaign for re-election during a devastating worldwide pandemic that caused a severe downturn in the global economy," the report says. "This, coupled with an electorate that included a small but statistically significant number willing to vote for other Republican candidates on the ballot but not for President Trump, are the reasons his campaign fell short, not a fraudulent election.
Trump and his supporters "have failed to present evidence of fraud or inaccurate results significant enough to invalidate the results" of the 2020 election, the report says.
"We do not claim that election administration is perfect," the report says. "Election fraud is a real thing; there are prosecutions in almost every election year, and no doubt some election fraud goes undetected. Nor do we disparage attempts to reduce fraud. States should continue to do what they can do to eliminate opportunities for election fraud and to punish it when it occurs. But there is absolutely no evidence of fraud in the 2020 Presidential Election on the magnitude necessary to shift the result in any state, let alone the nation as a whole. In fact, there was no fraud that changed the outcome in even a single precinct. It is wrong, and bad for our country, for people to propagate baseless claims that President Biden's election was not legitimate."
The group expressed concern that even after "failing in more than 60 court cases," Trump continues to promote "false charges of a stolen election."
"To have 30 percent of the country lack faith in election results based on unsubstantiated claims of a 'stolen' election is not sustainable in a democracy, and it discredits the political party making those charges," the report says. "We hope that setting out the full record in this Report will help restore faith in the reliability of our elections."
The report encourages Republicans to look to the future, not the past.
"We urge our fellow conservatives to cease obsessing over the results of the 2020 election," the report says, "and to focus instead on presenting candidates and ideas that offer a positive vision for overcoming our current difficulties and bringing greater peace, prosperity, and liberty to our nation."
The report is available at LostNotStolen.org.
Photo courtesy: ©Getty Images/Hermosa Wave
---
Michael Foust has covered the intersection of faith and news for 20 years. His stories have appeared in Baptist Press, Christianity Today, The Christian Post, the Leaf-Chronicle, the Toronto Star and the Knoxville News-Sentinel.
---
---