Michael Foust
| ChristianHeadlines.com Contributor
| Friday, April 8, 2022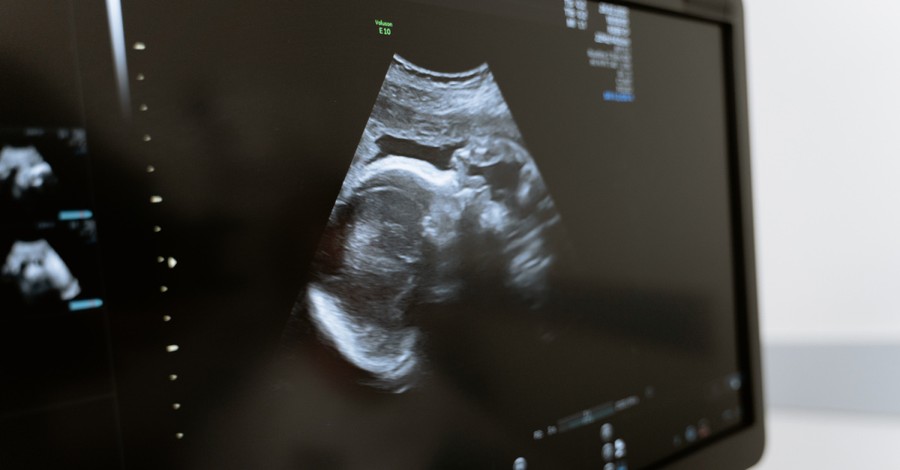 Editor's Note, April 8, 2022: This article contains graphic descriptions of aborted fetuses that some readers may find upsetting.
---
A pro-life group that collected the bodies of more than 100 aborted babies from a medical waste box outside a Washington D.C. abortion clinic is urging the police to investigate the facility due to the age of some of the fetuses.
Members of Progressive Anti-Abortion Uprising (PAAU) held a press conference Tuesday in Washington, D.C., and said two of its members – founder and executive director Terrisa Bukovinac and director of activism Lauren Handy – were given a box of 115 fetuses on March 25 outside Washington Surgi-Clinic by a truck driver for Curtis Bay Medical Waste Services. The worker, Bukovinac said, was shocked when he was told what was inside the box.
Bukovinac and Handy had approached the man, asking him if they could have one of the two boxes he was collecting.
"He asked, 'What would you do with them if you took one,'" Bukovinac said. "Lauren said, 'We will give them a proper burial and a funeral.' The driver thought for a second and said, 'okay,' and gestured towards the box."
Bukovinac and Handy said they were not emotionally prepared for what they found. Five of the fetuses, they said, were late-term. They opened the box in the presence of a Catholic deacon. Handy is Catholic.
One of the late-term fetuses, Bukovinac said, was a "beautiful, intact and nearly full-term baby boy, we named Christopher."
A second late-term baby was a "fully intact girl" they named Harriet. She "had one eye open, an incision in the back of her neck, her brain suctioned out and her skull crushed."
Among the other late-term babies were two that "were severely dismembered" and another one that was "still inside the amniotic sac," Bukovinac said.
The clinic's doctor, Cesare Santangelo, has admitted on video that he does not use a feticide on late-term babies, Bukovinac alleged. A feticide prevents a live birth.
"Because of this admission, and the advanced gestational ages of these babies and their intact condition, the likelihood that some were alive is undeniable," she said. "Additionally, the injury sustained by Harriet strongly implies she was the victim of a partial-birth abortion."
Partial-birth abortion is illegal under federal law.
Bukovinac and Handy asked the D.C. police to investigate the clinic, but nothing was done, she said. Instead, Handy was arrested for participating in an anti-abortion protest in 2020, during which she blocked access to a clinic.
"We are demanding that the D.C. police conduct a full investigation into the deaths of these babies, including thorough autopsies," Santangelo said. "We demand that the U.S. Department of Justice prosecute Santangelo for violations of the Born Alive Infant Protection Act and the Partial-Birth Abortion Act."
Bukovinac called it the "most devastating and soul-crushing experience of our lives."
"Not even years of anti-abortion advocacy could have prepared us for that moment," she said.
The 115 unborn babies have since been buried.
Handy said the five late-term fetuses "were so advanced in their gestational age" and the "patterns of their wounds suggest violent federal crimes."
Referencing the pregnant women who came to the clinic, Handy said, "I am deeply heartbroken for these families, their exploitation for Washington Surgi."
Progressive Anti-Abortion Uprising is a pro-life group for pro-lifers who lean left on economic issues but oppose legalized abortion.
"Pro-life Americans will not stay silent in the face of such aggressive and barbarous violence," Bukovinac said. "And we will diligently work until the American abortion industrial complex is fully disarmed and dismantled."
Photo courtesy: ©Pexels/Mart Production
---
Michael Foust has covered the intersection of faith and news for 20 years. His stories have appeared in Baptist Press, Christianity Today, The Christian Post, the Leaf-Chronicle, the Toronto Star and the Knoxville News-Sentinel.
---
---