Michael Foust
| ChristianHeadlines.com Contributor
| Updated: Apr 23, 2021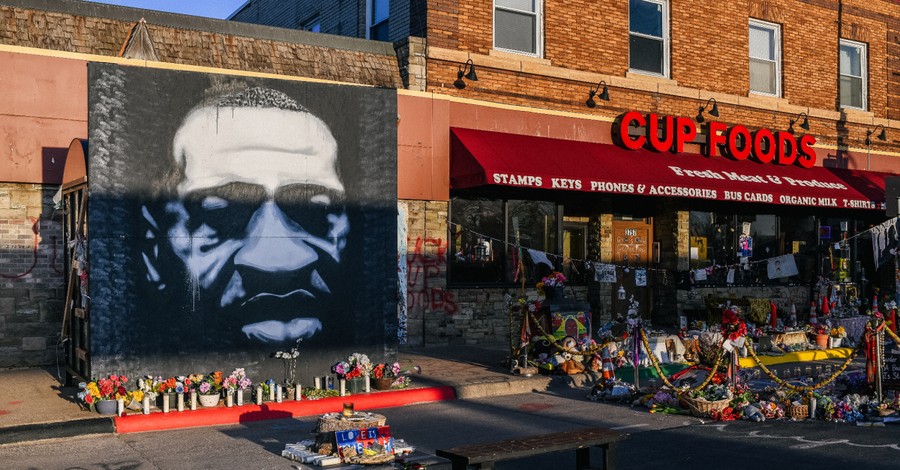 The trial of former police officer Derek Chauvin in the death of George Floyd captivated the nation, and his conviction Tuesday led to a call for prayer and peace from Christian leaders.
A 12-member jury convicted Chauvin on all three counts following three weeks of testimony: second-degree murder, third-degree murder and manslaughter.
Here is what five prominent Christian leaders said following Chauvin's conviction:
Franklin Graham
(CEO of the Billy Graham Evangelistic Association and Samaritan's Purse)
"The verdict is in and Derek Chauvin was found guilty of all charges in the death of George Floyd," Graham wrote on Facebook. "Our legal system has worked, and justice is being served. I hope all of America and our law enforcement will learn from this tragedy and that we will become a better nation.
"My prayer is that our country will come together. I hope Christians will set the example and lead the way. Jesus told His disciples, 'This is My commandment, that you love one another as I have loved you' (John 15:12). George Floyd's life mattered – every life matters to God."
Marshal Ausberry
(Pastor of Antioch Baptist Church in Fairfax Station, Va., and first vice president of the Southern Baptist Convention)
"The jury in this case deliberated and made a unanimous guilty verdict. Unfortunately, the guilty verdict won't bring George Floyd back to the dinner table with his family and friends," Ausberry told Baptist Press. "It is a tragic loss, and there are no winners."
"The death of George Floyd is one more horrific memory added to the historical trauma that African Americans live with every day. While we don't know Derrick Chauvin's motivations, his actions resulted in a needless and senseless death. I pray for Derrick Chauvin and his family as they also have to live with the consequences of his actions.
"I pray for George Floyd's family as they grieve their loss and that God grants them peace. I pray that the justice delivered will help the healing process for them and their community. I hope that the death of George Floyd will bring about police reform throughout the nation. There are many good and dutiful law enforcement personnel – we cannot taint all of them with the actions of Derrick Chauvin. But when law enforcement personnel cross the blue line, they need to be subject to swift justice."
Russell Moore
(President of the Ethics & Religious Liberty Commission of the Southern Baptist Convention)
"One of the reasons this trial has captured the attention of the world is that it is not an isolated incident," Moore wrote in a column on his website. "We have seen in our history the ways in which over and over again authority has been used not to provide justice but to deny it. The Jim Crow system was created for just this purpose – to see to it that African American citizens were deprived of their God-given civil rights by day and terrorized with impunity by night. Nor have these issues gone away. History by itself cannot wipe away sin and injustice. Thus, we see instance after instance of especially African American men facing danger and sometimes death – often without the endpoint of the sort of verdict this court has handed down. Our structures and systems, of course, belong to us. For them, we are accountable.
"We might not know how to fix everything, but we know where we can start. And we must. That will require a long and hard work in our callings as citizens, but also for the church of Jesus Christ – to bear one another's burdens, with white Christians standing with their African American and other minority brothers and sisters. When one part of the Body of Christ suffers, we all do. If we are, in fact, joined together as brothers and sisters, if we belong to one another, we should act like it.
"We should expect the right use of authority precisely because we know that we have been created in the image of a God we can see in the face of Christ Jesus.
"... We can thank God for the accountability rendered in this case. We can work to see to it that justice is done in cases like this whenever and wherever they arise around us. We can see to it that no one else ever faces the awful killing experienced by George Floyd and countless others. And, as we do so, we can weep. Even as we are glad for justice done, we should weep for injustices still at work, and for a life that is still gone."
Walter Kim
(President, National Association of Evangelicals)
"While this verdict cannot bring back the life of George Floyd, we pray that it enables his family and our country to take one step further on the long and hard journey toward true justice and lasting peace," Kim said, according to Religion News Service.
"True justice would mean #GeorgeFloyd was still alive. It would mean we'd not have had to wait for this verdict with bated breath, so fearful that yet again, a cop would get away with murdering a Black man. May this verdict bring even some small sense of peace to the Floyd family."
Samuel Rodriguez
(President of the National Hispanic Christian Leadership Conference)
"Today's decision has demonstrated yet again how far we have to go on our long march toward justice," Rodriquez said in a statement. "The wounds of our past continue to bleed into our present reality, and the tensions in American life – revealed by this terrible tragedy – have reminded us that there will probably be another George Floyd and another Derek Chauvin.
"The remedy – politically and judicially speaking – is the blind eye of justice guiding our legislators and judges, but the remedy for the soul of America is empathy, understanding and love of one's neighbor, whatever the color of their skin.
"It begins with America's Judeo-Christian conviction that every single human being is made in the image of God. We will only reach our destination on this long march if we reach it together.
"I pray that the God of all mankind, His son Jesus the Prince of Peace and the comforting Spirit of the Holy Ghost will guide our nation – including its Republicans and Democrats – toward the ultimate realization of the dream of Dr. King.
"I pray for the ultimate solution, which is to raise up a new generation that doesn't carry with them the pain, grievance and tragedy of the past through constant reminders in our present. May He who made our world and blessed our United States with freedom, help us always repair our world and our country in his image."
Photo courtesy: ©Getty Images/Brandon Bell/Staff
---
Michael Foust has covered the intersection of faith and news for 20 years. His stories have appeared in Baptist Press, Christianity Today, The Christian Post, the Leaf-Chronicle, the Toronto Star and the Knoxville News-Sentinel.
---
---