Michael Foust
| ChristianHeadlines.com Contributor
| Monday, February 25, 2019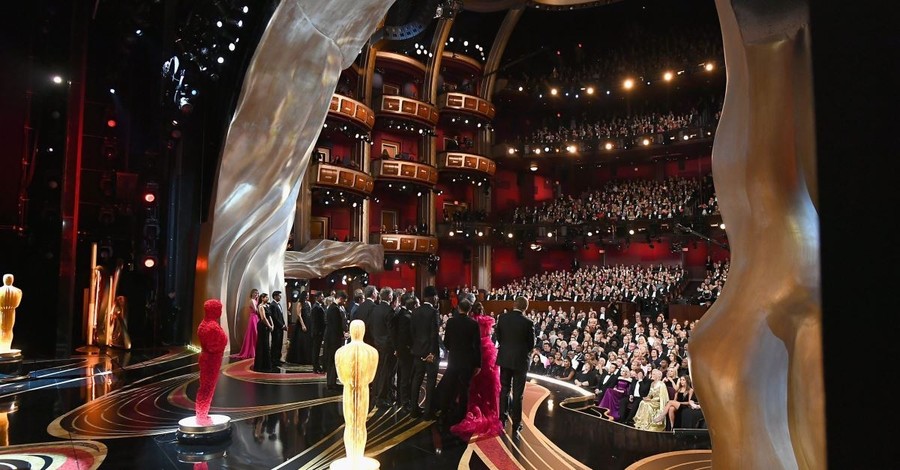 Pharrell Williams sparked a social media discussion by wearing a camouflage-print jacket and matching shorts during his Oscars presentation Sunday night, but his quoting of a Bible verse was also debated.
Williams and actress Michelle Yeoh presented the award for Best Animated Feature, and Williams began by quoting 1 Corinthians 13:11.
"The Bible says, 'When I was a child I spoke as a child. I understood as a child. I thought as a child. And when I became a man, I put away childish things,'" Williams said.
Yeoh said, "When we move to adulthood, we look back fondly" on the childhood years and the "creativity exhibited."
The nominees for Best Animated Feature, Williams said, "possess the ability to move us all." There's "no need to put things away but instead embrace and enjoy a shared experience," he said.
On social media, the reaction to the presentation was mixed.
"@Pharrell quoting holy Bible on the #Oscars2019 !! Glory to God!" one person wrote on Twitter.
Another person wrote, "Love a good Scripture reference at the #AcademyAwards."
Some said the verse was used out of context. Others saw irony in the presentation: "Pharrell saying the 'when I was a child' Bible verse WHILE wearing shorts is rich."
Michael Foust is a freelance writer. Visit his blog, MichaelFoust.com
Photo courtesy: Getty Images
---
---