Michael Foust
| ChristianHeadlines.com Contributor
| Tuesday, September 10, 2019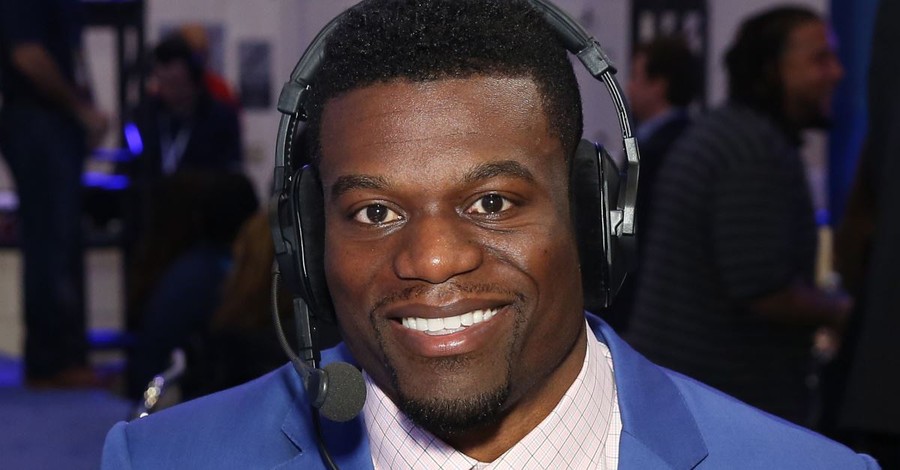 A 15-year veteran of the NFL is defending New Orleans quarterback Drew Brees and Focus on the Family following mainstream media criticism of both. 
Benjamin Watson, a tight end for the New England Patriots, said Monday the criticism against Brees and Focus on the Family was unfair and inaccurate. As Christian Headlines previously reported, Brees faced a backlash after he recorded a video promoting Bring Your Bible to School Day, which is being held Oct. 3 this year and is sponsored by Focus on the Family.
The criticism focused on the organization's stance on LGBT issues, including its defense of the traditional definition of marriage. The articles that sparked the controversy said Focus on the Family was "anti-LGBT."
Watson, who is known for his Christian views, previously played with Brees. 
"My reaction was, first, that the article itself was misleading and a mischaracterization of Focus on the Family and of Drew. It was slanderous," Watson said Monday on Fox and Friends. "And so my response was to stop lying with those sorts of labels."
It is a lie, Watson said, to label Focus on the Family "as anti-gay, anti-non discrimination."
"It's a shame in this country right now, where if you adhere to certain biblical beliefs that we all have a right to choose what religion we adhere to, you're labeled as anti," he added. "What Focus on the Family does is uphold marriage. Family is the basic building block of society. [Focus on the Family] upholds those things, and they're labeled [as] anti by other people. And there's an agenda there. And that's what really upset me."
Brees, he added, should be applauded for encouraging children to bring their Bibles to school and to do "something positive." Watson called Brees "one of the heroes."
Watson bemoaned the cultural divide. He also encouraged Christians to express love more in their views.
"This back and forth is not going to end anytime soon," he said. "I think it's incumbent upon people who have been attacked -- people that are in the religious community -- to say, 'You know what, we're being attacked as anti, maybe we need to love more. Maybe we need to express our beliefs in a way that is not as condemning.'"
Watson is working on a pro-life documentary that is scheduled to be released next year. The working title is Before the Fall.
He was drafted in 2004 out of Georgia. 
Related:
If You Were Drew Brees, What Would You Say?: Thoughts on a Faux Controversy
Saints QB Drew Brees Urges Students: 'Live Out Your Faith,' Bring Bible to School
Drew Brees Faces Backlash for Promoting 'Bring Your Bible to School Day' with Christian Organization
Michael Foust is a freelance writer. Visit his blog, MichaelFoust.com.
Photo courtesy: Getty Images/Cindy Ord/Stringer
---
---