Michael Foust
| ChristianHeadlines.com Contributor
| Monday, August 30, 2021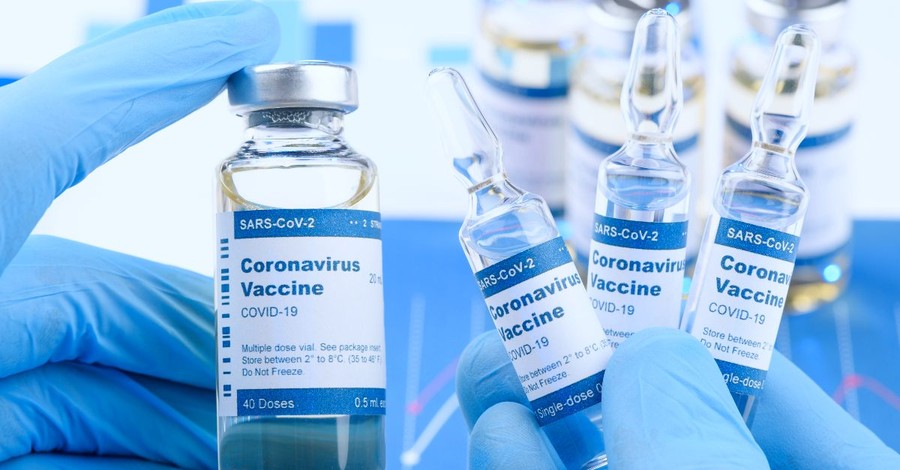 ---
An unvaccinated Texas pastor who nearly died in the ICU of COVID-19 returned to the pulpit Sunday after nearly two months and encouraged his members to get vaccinated, telling them, "I don't want you to go through the horror that I faced."
Danny Reeves, senior pastor of First Baptist Church in Corsicana, Texas, preached for the first time since July 4, after which he contracted COVID and was taken to the hospital, barely able to breathe. The doctor told him he was so sick he might die.
Reeves is 49.
"I was not vaccinated," he said during his sermon. "And the reason I wasn't vaccinated is not because I'm anti-vax. ... I just didn't think I needed it."
Reeves said he was "overconfident" and "cavalier" about COVID, believing he would be in quarantine only a few days before recovering.
"But I learned that's not the way COVID works. It can ravage the healthy body of a young person," Reeves said. "And so I want to say to you today that I know I was wrong. Please learn from my story.
"I do encourage you to get the vaccination. Why? Because I don't want you to go through the horror that I faced," Reeves added. "... I believe it could have prevented my hospital stay and my desperate fight for life."
Reeve added that he still believes in freedom and personal choice.
"You can receive it or reject it. It's your choice, and I'm not going to get emotional about it. I'm not going to come after you about that. I believe that's freedom. But I learned this: There is no freedom on a vent [ventilator]," he said.
Most COVID hospitalizations and deaths have been among those not fully vaccinated. In Tennessee, 88 percent of COVID hospitalizations and 94 percent of COVID deaths from May through July were among the unvaccinated, according to the Tennessee Department of Health. In Mississippi, 90 percent of COVID hospitalizations and 86 percent of COVID deaths from July 28 to Aug. 24 were among the unvaccinated, according to the Mississippi Department of Health.
As of Monday, more than 204 million Americans, including 74 percent of adults, had received at least one dose of the COVID vaccine.
Reeves was admitted to the hospital a week and a half after contracting COVID.
"I knew I was in trouble. I couldn't breathe," he said.
The doctor, he said, told him: "Mr. Reeves, you need a reality check. … You could die."
"That shocked me. I'm healthy, right? I was just gonna shuck COVID off. … I'm strong – and the doctor over me is saying, 'You might die.' They put a set of paddles between my legs that would shock a man's heart. They put 100 percent oxygen on my face. They wired me up to this cannula that was blowing 60 liters of air in hoses up my nostrils. It's like having an air compressor attached to your face. It was pouring so much oxygen into me, I couldn't even exhale. … I looked like a dead man on a gurney. And they wheeled me off to the ICU, and I was scared.
"... I found out why people die with COVID. It's not just that they suffocate from COVID pneumonia. It's that they have a heart attack because their heart cannot handle the transition."
Reeves told the church members, "I stand here on day 54, and God has healed my body. And I'm strong again."
Although Reeves has shared his pro-vaccination story with multiple media outlets, including national media, he says he has not changed his central message about Christ.
"I will not co-opt the gospel of Jesus Christ for a pro-vax message," he said. "... My message will never stop being Jesus Christ crucified, Jesus Christ buried in the tomb, and Jesus Christ raised again so that we might be saved."
The vaccine, he said, can't save the soul.
"You can be saved from a virus," he said, "but you can still be removed from God for all eternity. … If you choose to give your life to the Lord Jesus, his blood will cover you and save you … from the impact of sin and sickness."
Related:
Evangelicals' Hesitancy Wanes: Nearly 60 Percent Have Been Vaccinated, New Poll Shows
Trump Urges Supporters: 'Take the Vaccines. I Did. … It Is Working'
Photo courtesy: ©Getty Images/nevodka
---
Michael Foust has covered the intersection of faith and news for 20 years. His stories have appeared in Baptist Press, Christianity Today, The Christian Post, the Leaf-Chronicle, the Toronto Star and the Knoxville News-Sentinel.