Michael Foust
| ChristianHeadlines.com Contributor
| Wednesday, July 14, 2021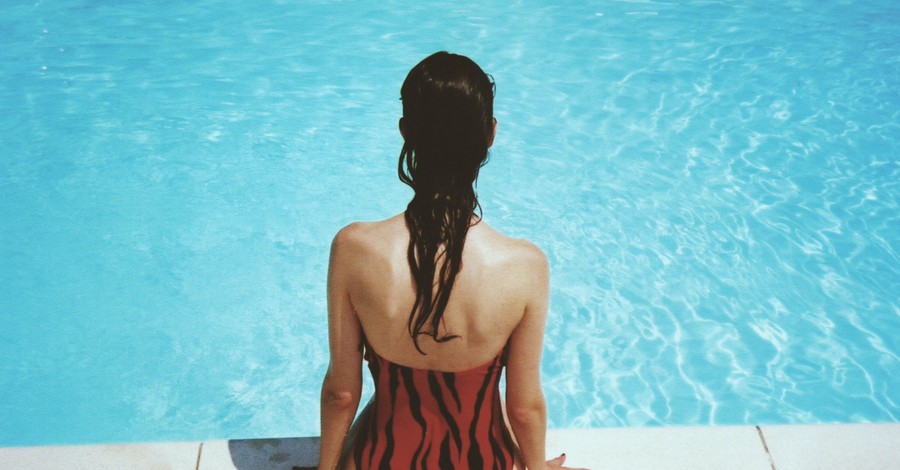 A Washington youth pastor's Facebook post is receiving viral attention after he apologized for having told his female students to wear only one-piece swimsuits.
Bryce Brewer, who has served at multiple churches in Washington state, posted the remarks on June 11. It has been shared 45,000 times and has received 16,000 comments. The Today Show's website interviewed him.
Brewer said he came to the conclusion after shopping with his fiancé and her 10-year-old daughter for a swimsuit.
"I wandered with them through several department stores and through Target trying to find a cute-but-appropriate one-piece bathing suit and they're very, very difficult to find," Brewer told Today Parents. "I watched a frustration build with both of them, almost a dejection."
"I wondered, how many young ladies did I subject to this event over 20 years of ministry?" Brewer added. "Times when, because of me, they were desperately searching for a one-piece bathing suit and couldn't find one?"
Brewer posted the comments as the wider Christian community is having a discussion about modesty. In June, Matthew West took down a music video for his "Modest Is Hottest" spoof song. Soon thereafter, singers John Cooper and Alisa Childers defended the song and the concept of modesty.
Brewer didn't use the word "modest" in his post, although he did say he's "still a fan of the 'No Produce Rule' – No buns, bananas, or breasts need to be seen."
"But why are stomachs overtly sexual?" Brewer asked in his post. "Why is a little cleavage sinful? Why are women meant to feel they are responsible for men's actual sin of lust? So I am sorry to all the students, especially female, that we subjugated to our rules. I am sorry to my female students as [they] desperately tried to search for a swimsuit in the days leading up to camp. I am sorry if you felt sexualized by us telling you to cover up. I am sorry I didn't teach boys to be men, and laid that responsibility on young women."
Brewer said he's been a youth pastor "on and off for over 20 years" and always issued an "ultimatum" to female students to wear only one-piece swimsuits.
His apology included five points:
- "I am sorry that I didn't teach boys to control themselves.
- "I am sorry I laid the weight of purity on a girls' swimsuit while she was swimming, and not on the boys' responsibility to not be gross.
- "I am sorry to all the girls that frantically searched for an appropriate one piece so that some male youth pastor could deem them appropriate ... story here – I accompanied my fiancé and her daughter as we desperately looked for a cute one piece that would be appropriate for camp ... it was hard, and it sucked.
- "I am sorry that we have deemed a young women's body as something that 'needs to be covered' and let young men's bodies be ok to be seen.
- "I am sorry I ever let this be an item of discussion, usually lead by men, at any youth leader meeting ... this must have been awful for my female leaders and students to be part of."
"While my heart may have been in the right place," he told Today.com, "I missed the boat in this area."
Related:
Alisa Childers Defends' Modest Is Hottest' Video: Purity 'Is a Biblical Concept'
Christian Musician Matthew West Deletes' Modest Is Hottest' Video after Pushback
Photo courtesy: Margot Pandone/Unsplash
---
Michael Foust has covered the intersection of faith and news for 20 years. His stories have appeared in Baptist Press, Christianity Today, The Christian Post, the Leaf-Chronicle, the Toronto Star and the Knoxville News-Sentinel.
---
---