Michael Foust
| ChristianHeadlines.com Contributor
| Tuesday, July 16, 2019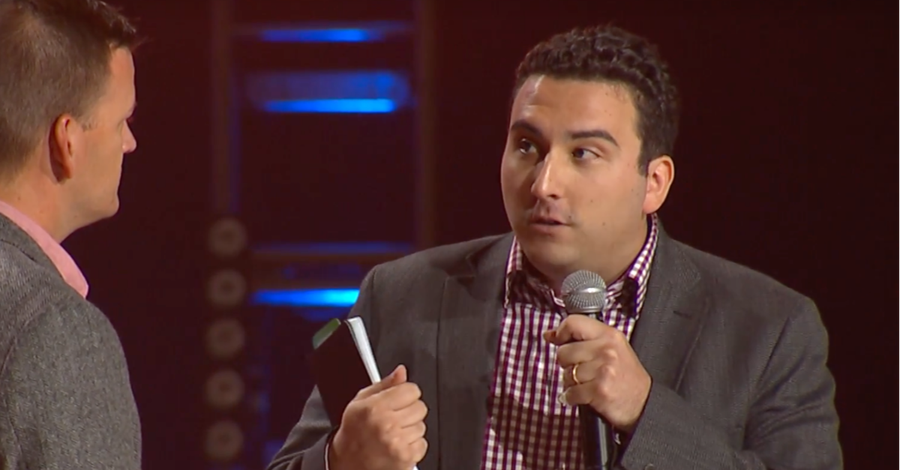 A former advisor to President Obama says the Democratic presidential candidates are "out of step" with Americans and even Democratic voters on abortion and must moderate their views if they are to defeat President Trump.
"President Trump's best chance for re-election lies in getting Democrats to approach complicated, tender issues with a tone-deaf, incoherent stridency that approaches his own. Unfortunately, he may be well on his way to doing just that," Michael Wear, an advisor to Obama and a part of Obama's faith-based initiative, wrote in The New York Times. 
Wear's column was titled, "Democrats Shouldn't Be So Certain About Abortion." 
During the first Democratic presidential debate, he noted, Sen. Elizabeth Warren was unable to think of any abortion restriction she supported. Wear also bemoaned the party's ridiculing of Joe Biden for his previous support of the Hyde Amendment, which prohibits most taxpayer funding of abortion.
"And yet a Politico/Morning Consult poll from June showed that slightly more Democratic women support the Hyde Amendment (at 41 percent) than oppose it (at 39 percent)," Wear wrote. "Overall, 49 percent of registered voters support Hyde, compared with 32 percent who oppose it. It is not so much that Mr. Biden was out of step with the Democratic electorate, but that the 2020 Democratic candidates are out of step with American voters, even Democratic voters, on the issue of abortion."
Wear, who worked on both Obama presidential campaigns, noted that the former Democratic president moderated his language about abortion.
"Yet instead of embracing Mr. Obama's approach on this issue – along with the fact that when he left office the abortion rate was at a historic low – the 2020 candidates have taken an uncompromising stance, leaving potential Democratic voters who are sincerely concerned about abortion vulnerable to Mr. Trump's appeals and exploitation," Wear wrote.
Wear pointed to comments by Sen. Kirsten Gillibrand comparing pro-life views to racist beliefs. 
"A majority of the American people are in the middle on questions of abortion policy," he wrote. "... Americans want to see abortion restricted to either the first three months of pregnancy (23 percent) or allowed only in the cases of rape or incest or to save the life of the mother (29 percent)."
Wear also referenced a 2018 Public Religion Research Institute survey that found "62 percent of Americans believe abortion is a complicated issue rather than a simple one."
"This kind of nuance is nowhere to be found among most national Democrats, including our 2020 candidates (with the exception, perhaps, of Joe Biden)," Wear wrote. "Democrats used to express great offense if Republicans described them as the party of 'abortion on demand.' Now, Democratic candidates seem happy to leave the impression that their party is just that, often justifying their position by suggesting it's a direct result of listening to women, communities of color and those with low incomes.
"Here's the problem: They don't speak for these communities when they appear to support abortion on demand," Wear asserted. "We know that 73 percent of women believe abortion should be restricted to at least the first three months (with a large percentage of those women supporting even greater restrictions). According to a June Morning Consult/Politico poll, 42 percent of Hispanics support Hyde (28 percent oppose), as well as 36 percent of African-Americans (37 percent oppose) and 46 percent of Americans with an income under $50,000 (31 percent oppose)."
Democratic candidates seem to believe they can "take inflexible positions of their own and still win," Wear said.
"They may be right this time," he wrote, "but I wouldn't be so certain."
Related:
Trump Admin. Begins Defunding $60 Million from Planned Parenthood
University of Chicago Ph.D. Student Surveys Thousands of Biologists and Most Agree that Life Begins at Conception
'Let's Be the Louder Voice': GiveSendGo's Pro-Life Campaign Counters GoFundMe's Pro-Abortion Fundraiser
Christian Leaders Gather to 'Bless' Texas Abortion Clinic: 'God Is Already Present'
NEA Teachers' Union Now Supports 'Fundamental Right to Abortion'
Trump Blasts Abortion: All Children 'Made in the Holy Image of God'
Michael Foust is a freelance writer. Visit his blog, MichaelFoust.com.
Photo courtesy: CatalystLeaders.com
---
---