Michael Foust
| ChristianHeadlines.com Contributor
| Tuesday, November 12, 2019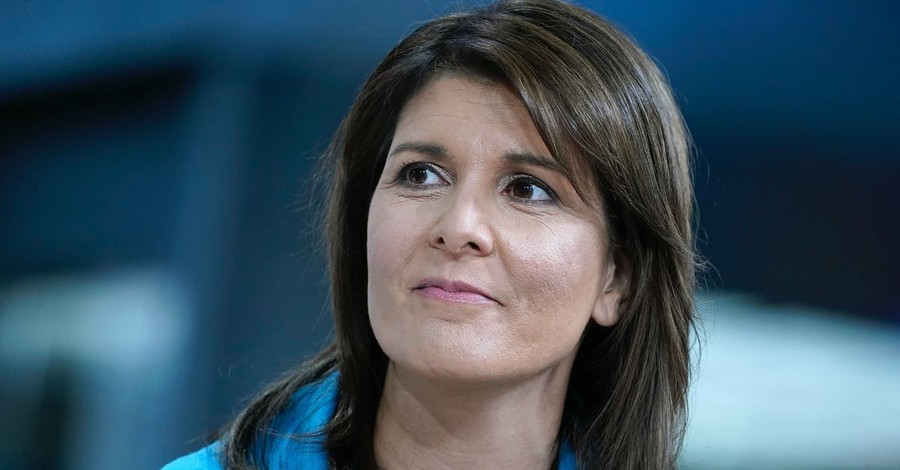 ---
Former United Nations ambassador Nikki Haley says in a new book that two of President Trump's top aides "resisted" carrying out his policies because the aides claimed they were trying to "save the country." 
Haley, in her book With All Due Respect: Defending America with Grit and Grace, recounts a meeting she had with former White House Chief of Staff John Kelly and former Secretary of State Rex Tillerson.
The meeting, she says, took place in Kelly's office in the White House. Both men tried to recruit her to their side, she alleges. 
"Kelly and Tillerson confided in me that when they resisted the president, they weren't being insubordinate, they were trying to save the country. It was their decisions, not the president's, that were in the best interests of America, they said. The president didn't know what he was doing," Haley wrote, summarizing what she says was their views. 
"... Tillerson went on to tell me the reason he resisted the president's decisions was because, if he didn't, people would die. This was how high the stakes were, he and Kelly told me. We are doing the best we can do to save the country, they said. We need you to work with us and help us do it. This went on for over an hour."
Haley, though, disagreed with their strategy, which she says involved resisting Trump on major campaign promises.  
"The problem was, I had been in meetings with the president and Tillerson and Kelly. ... Their idea of 'saving the country' was staying in the Iran Nuclear Deal. Staying in the Paris climate agreement. And keeping the U.S. embassy in Tel Aviv, just to name a few. These were major policy decisions in which they disagreed with the president. Their obligation in those situations was to express their disagreement to the president. And if they couldn't change his mind, they needed to carry out his wishes or leave. But that's not what they were doing.
"I was so shocked I didn't speak the whole way back to New York. I didn't think the president's advisors were working against him, not directly anyway. But they were definitely working around him. They were stalling, distracting, taking matters into their own hands – doing anything they could to resist carrying out his policies. They were heading down a very dangerous path." 
She added: "President Trump, like him or not, won the election. Tillerson and Kelly didn't. That means something important. What they were doing was disloyal to the president. More important, it was disloyal to the American people who elected him."
Tillerson, on Monday, denied trying to undermine Trump.
"During my service to our country as the Secretary of State, at no time did I, nor to my direct knowledge did anyone else serving along with me, take any actions to undermine the President," Tillerson said in a statement, according to CNN. "My conversations with the President in the privacy of the Oval Office were always candid, frank, and my recommendations straightforward. Once the President made a decision, we at the State Department undertook our best efforts to implement that decision."
Kelly told the Washington Post that if providing the president "with the best and most open, legal and ethical staffing advice from across the [government] so he could make an informed decision is 'working against Trump,' then guilty as charged."
Michael Foust is a freelance writer. Visit his blog, MichaelFoust.com.
Photo courtesy: Getty Images/John Lamparski/Stringer