Michael Foust
| ChristianHeadlines.com Contributor
| Monday, June 17, 2019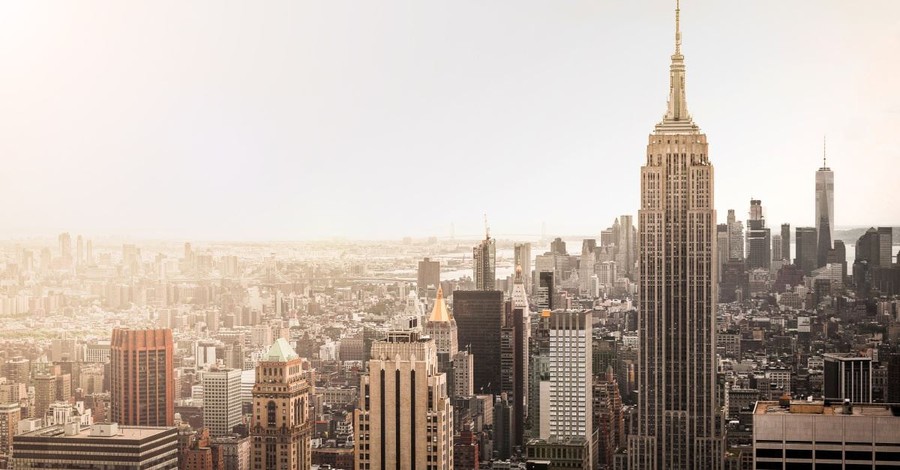 New York would become the first city to pay for abortions through direct funding if the city council approves a $250,000 proposed allocation to the New York Abortion Access Fund.
The money is for low-income women and part of a new budget. The city council is expected to vote this week.
Supporters championed the new fund by saying the money is for citizens of New York and other states, too. 
"This initiative not only makes New York the first city in the nation to directly fund abortion services, but also lets any American who is facing increasing abortion restrictions in their home state know that they can come and get the services they need in the Five Boroughs," Councilwoman Carlina Rivera said in a statement, according to the New York Post. "This fund is just another signal, another example of how New York State and New York City has to be that leader on this issue."
Although other cities fund abortion through government-run insurance, it is thought New York would become the first city to set aside money specifically for abortion.
The New York Abortion Access Fund celebrated the news on Facebook: "That makes NYC the first city in the country to directly fund abortions – and that's something to celebrate!" The organization, according to its website, "supports anyone who is unable to pay fully for an abortion and is living in or traveling to New York State." 
New York City Mayor Bill de Blasio applauded the funding.
"We understand that there are women who need help and are having trouble getting the help they need, and the city had an opportunity here to step up," he said. 
New York State Right to Life urged citizens to speak up and oppose the allocation.
"[New York] taxpayers sadly already pay for abortions through the Medicaid program (something NYSRTL has long sought to change), and indirectly through health insurance premiums (because of governor fiat)," the organization said on its Facebook page. "Now the abortion capital of the world NYC may actually use city taxpayer monies for an enticement fund to come terminate your children. NYC citizens call your City Councilmembers to stop this."
Related:
Teen Vogue Tells Girls How to Get an Abortion without Parents' Permission
Pro-Life Advocacy Group Banned from Pinterest, Placed on 'Pornography Blocked List'
Texas Town Becomes 'Sanctuary City of the Unborn' as Citizens Cheer
50 Percent Say Abortion Is 'Morally Wrong' – Highest in 7 Years
Twitter CEO, 180 Other Business Leaders Claim Abortion Bans Are 'Bad for Business'
Illinois Governor Signs Pro-Abortion Bill: 'Fetus Does Not Have Independent Rights'
Illinois to Force Pro-Life Parents to Pay for Daughter's Abortion
Illinois Bishop Blocks Pro-Abortion Legislators from Receiving Communion
Pastor's House Prayer Asks God to 'Judge Illinois' for Destruction of 'Innocent Unborn'
Michael Foust is a freelance writer. Visit his blog, MichaelFoust.com.
Photo courtesy: Unsplash/Aaron Burson
---
---