Michael Foust
| ChristianHeadlines.com Contributor
| Tuesday, August 6, 2019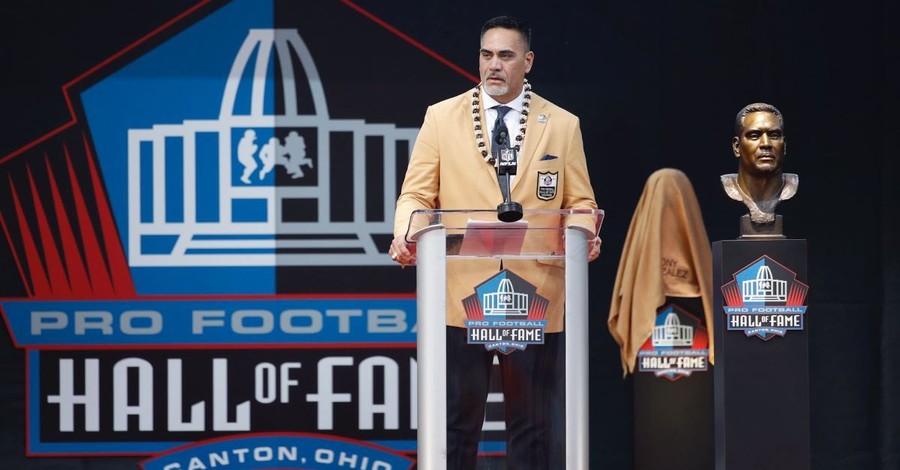 New Pro Football Hall of Fame member Kevin Mawae thanked his family and his former teammates and coaches during his induction speech Saturday, but much of his time at the podium involved thanking Christ and discussing his faith.  
"I am a born-again believer through the resurrection and the blood of Jesus Christ, and I proudly and humbly recognize that without God's grace and His blessings, I would not be here tonight," Mawae told a national television audience and a large crowd in Canton, Ohio.
The 6-foot-4 Mawae played 16 seasons as an offensive lineman in the NFL, first with the Seattle Seahawks and then with the New York Jets and Tennessee Titans before his retirement in 2009. He was drafted out of Louisiana State University (LSU) and was a military brat as a child, moving often. 
His spiritual turning point, he said during his speech, came after his brother, John, was killed in an alcohol-related car accident on May 5, 1996. Shortly thereafter, Mawae learned his wife was pregnant with their first child. 
"Those two moments changed my life, and the direction and purpose of my life, forever," Mawae said. "In that extreme sorrow followed by great joy, my focus turned to faith as I learned of the redemptive power of Jesus Christ and the purposeful living in His name. Whether it be through encouragement, wisdom or resources, I learned that God can use one person to change the lives of hundreds and even thousands."
Faith, Mawae said, gave his sports career purpose.
"My journey to football became a platform for the purpose of changing lives and sharing the Gospel," he said. "My biggest regret is that our brother John never got a chance to see me play in the NFL and celebrate this night with us today. But I believe God has a special place in His skybox, he's looking down on us right now. John is not here, but he's never forgotten, and we love you."
Mawae was born in Hawaii and became the first native Hawaiian to be inducted into the Pro Football Hall of Fame.
Michael Foust is a freelance writer. Visit his blog, MichaelFoust.com.
Photo courtesy: Getty Images/Joe Robbins/Stringer
Video courtesy: NFL
---
---