Michael Foust
| ChristianHeadlines.com Contributor
| Tuesday, August 7, 2018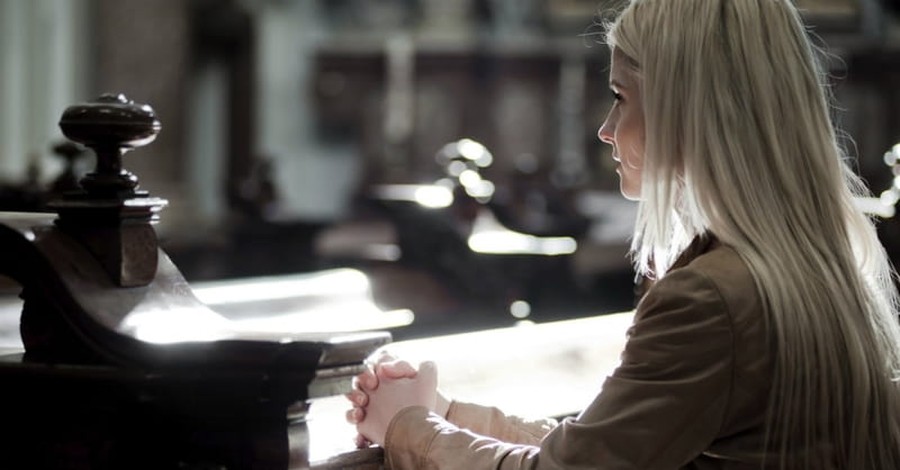 Nearly 70 percent of American churchgoers believe that God wants them to prosper financially, although far fewer say they will be blessed only if they are generous, according to a new LifeWay Research survey on beliefs about the prosperity gospel.
The poll of 1,010 Americans who attend a Protestant or non-denominational church found that 69 percent believe "God wants me to prosper financially," while 20 percent disagree.
Additionally, 38 percent agree that "my church teaches that if I give more money to my church and charities, God will bless me in return." Fifty-seven disagree with that statement. But there is a divide among denominations. A majority (53 percent) of Pentecostal and Assemblies of God churchgoers agree with the statement.
Finally, among all churchgoers, 26 percent believe that "to receive material blessings from God, I have to do something for God." Seventy percent disagree with the statement.
"A significant group of churches seem to teach that donations trigger a financial response from God," said Scott McConnell, executive director of LifeWay Research.
The survey was released July 31.
"A number of high-profile evangelical leaders have condemned the prosperity gospel," McConnell said. "But more than a few people in the pews have embraced it."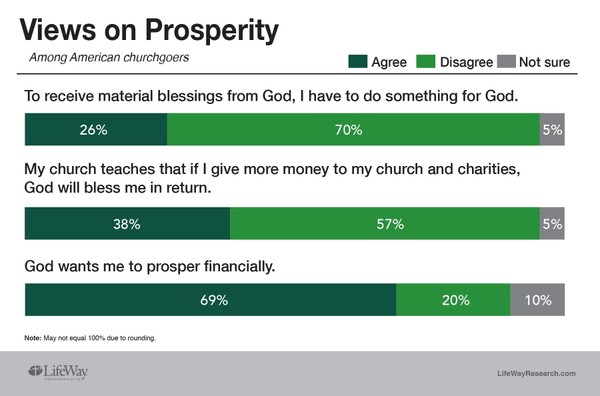 Photo Courtesy: LifeWay Research
---
Michael Foust is a freelance writer. Visit his blog, MichaelFoust.com
Publication Date: August 7, 2018
Photo Courtesy: Thinkstock
---
---