Michael Foust
| ChristianHeadlines.com Contributor
| Wednesday, April 3, 2019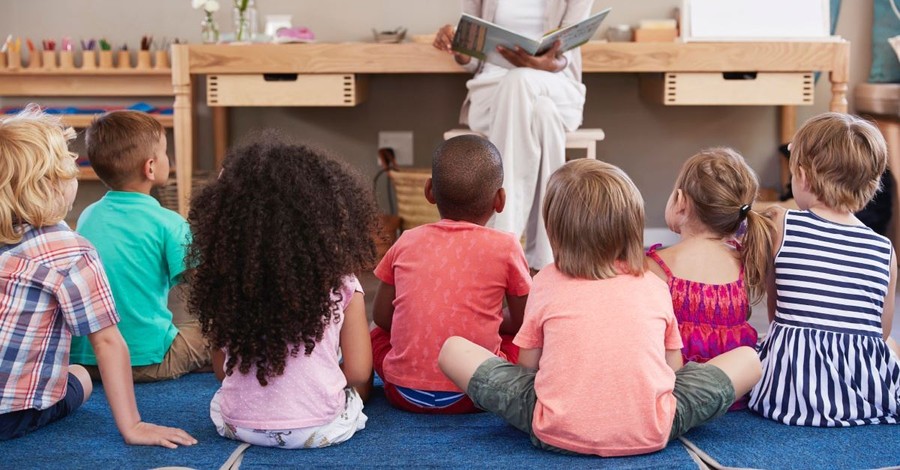 The mom of a second grader at a Virginia elementary school is speaking up after her daughter's teacher read the class a gay rights book that made the young girl question her faith. 
The children's book in question, Pride: The Story of Harvey Milk and The Rainbow Flag, tells the story of the first openly gay person elected to office in California. Milk was elected in 1977 to a position on the San Francisco board of supervisors. 
The book includes illustrations showing two newlywed men riding a two-seat bicycle and Milk speaking to a crowd about gay rights. The girl attends Henry Clay Elementary School in Hanover, Va. 
"I think the topic was very heavy. I think it was very inappropriate," the mother, Culley Burleson, told 8 News television. 
Her daughter is seven. 
"It caused her to question her faith, it caused her to know what homosexuality is," Burleson said.
One illustration shows Milk using a bullhorn to speak to a crowd of people who are divided on LGBT issues. Signs in the crowd read: "I Love My Gay Son," "Gay Pride," "Gays Must Go" and "God Says No." The latter sign troubled Burleson.
"That image was enough for my daughter to come home and question why God would hate anyone he created," she told 8 News. "She has been told her entire life God doesn't hate anyone, love everyone if you don't understand something about someone. Pray for them, ask them questions."
The teacher stood by the book, saying it was part of a civil rights lesson. The principal, though, told 8 News the book "was not vetted through the appropriate process at our school. It is also not an approved part of our curriculum." 
Said Burleson, "I want to see Hanover County's policy changed where parents are aware of what materials are going to be read in the classroom."
Relate:
Kindergarteners Learn Transgender Kids Are 'Born This Way' in NEA-Sponsored Event
Outrage Ensues after Book Featuring Gay Characters is Removed from Children's Book Fair
Michael Foust is a freelance writer. Visit his blog, MichaelFoust.com.
Photo courtesy: Getty Images
---
---