Michael Foust
| ChristianHeadlines.com Contributor
| Updated: Feb 15, 2022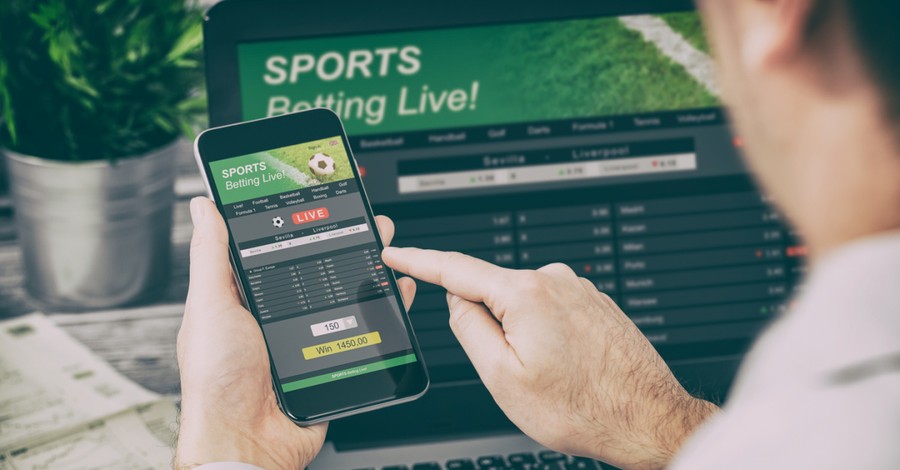 Theologian and seminary president Albert Mohler says evangelicals who believe gambling isn't a moral issue need to consider the real-world impact on families.
The president of Southern Baptist Theological Seminary in Louisville, KY, made the comments this week after Christianity Today noted that many believers no longer see gambling – especially sports betting – as a vice. Only 36 percent of Christians in a 2016 Lifeway Research survey said betting on sports is morally wrong.
The Christianity Today article quoted data predicting that this year's Super Bowl would see a record 31.4 million Americans bet on it.
Sports betting has ballooned in recent years thanks to the growth of companies such as DraftKings and FanDuel – in addition to professional leagues' embrace of them.
"Evangelical Christianity has been very energetically opposed to gambling as a gross moral ill," Mohler said on the Monday edition of The Briefing, his daily podcast. "But you wouldn't know that looking at many evangelicals today who think it's a non-issue, or they would define it as a victimless crime, or they would simply misunderstand gambling and misunderstand the economy and make ridiculous comparisons such as arguing that gambling on a football game is about the same as buying a stock on the stock market."
Gambling is problematic in a biblical worldview "because the Bible's understanding of appropriate, God-honoring economic activity is about thrift, it is about the connection between labor and its reward. It is about the appropriateness of the worker receiving wages," Mohler said. "It is about the dignity of work and the rightfulness of work being connected to reward."
"It's also about the rightfulness of intelligent and morally-rightful investment, and investment also coming with reward. There are encouragements to frugality," Mohler added. "There are warnings against, of course, greed and grift and graft. There are very clear biblical teachings about the goodness of investment – even Jesus and the Parable of the Talents."
Christians, Mohler said, need to understand that there "will be millions of families negatively impacted" by sports gambling due to lost income and actions that become an addiction.
Gambling, Mohler said, is not the same as investing in the stock market. Investing "is honored in Scripture," he said, adding that the stock market involves items of "real value."
"Thrifty, long-term, honest investment is valorized in Scripture – buying a piece of life, investing in an economic enterprise," he said. "Now, there wasn't a stock market in the time of the New Testament, but investing was already very clearly understood.
"… So, what makes real investing different than gambling? Well, in gambling, you are buying merely an opportunity by chance to win something that isn't based upon the value of anything inherent. In other words, you're not winning a part of a horse, you're not winning a part of a Super Bowl team, you're just winning a chance at a pot of money that includes money put there by other betters. That is not an investment."
Related:
Super Bowl MVP Cooper Kupp: 'I Don't Feel Deserving. God Is So Good'
Photo courtesy: ©Getty Images/Cyther5
---
Michael Foust has covered the intersection of faith and news for 20 years. His stories have appeared in Baptist Press, Christianity Today, The Christian Post, the Leaf-Chronicle, the Toronto Star and the Knoxville News-Sentinel.
---
---