Michael Foust
| ChristianHeadlines.com Contributor
| Wednesday, January 27, 2021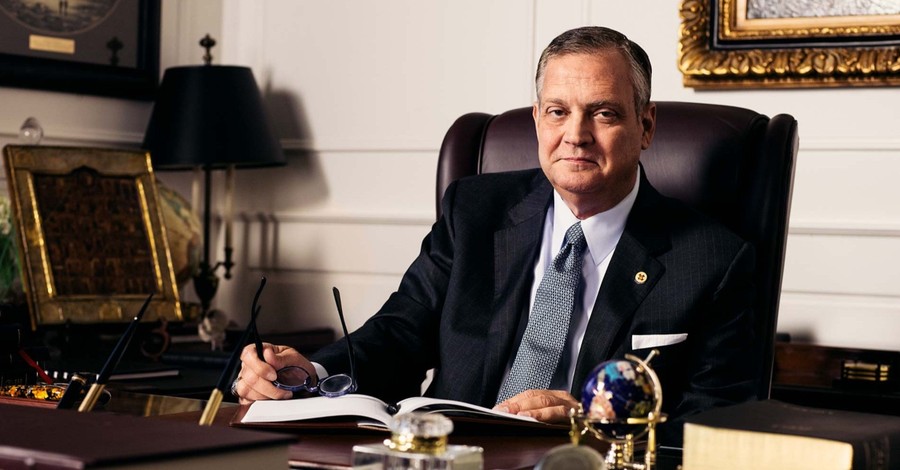 President Biden's policies and personnel selections are "normalizing" transgenderism for Americans in the same way the push to legalize same-sex marriage transformed attitudes on that issue, says theologian Albert Mohler.
Mohler, the president of Southern Baptist Theological Seminary in Louisville, Ky., said on a recent episode of his podcast The Briefing that Biden's selection of Rachel Levine for a role in the administration is "big news" for both sides of the LGBT debate. Levin, a transgender woman, was picked for the role of assistant secretary of health at the Department of Health and Human Services.
Based on the press coverage, Mohler said, "we are being told that it's to be celebrated" as a "massive advance in a necessary moral progress towards full inclusion for LGBTQ persons."
"This is now going to bring the power of coercion," Mohler said. "And it's going to bring about the process of further normalization."
Mohler defined "normalization" as the process of turning something that was once "unthinkable" or "abnormal" into something that is normal in a society.
"This is exactly what has happened with same-sex marriage, just to give an example," Mohler said. "A majority of Americans thought it was abnormal and ought not to be legalized. And then just a few years later, a majority of Americans decided, 'No it's perfectly normal. Let's move along.' When it comes to transgender, the same effort is now very much underway, and it comes with coercion. That's the issue. The coercion is found in the language that is mandated, whether it's pronouns or even a name in this case."
Biden is part of a "transgender revolution" and a "moral revolution," Mohler said.
Mohler emphasized that the biblical position on transgenderism shouldn't impact how Christians treat others.
"It is entirely possible – indeed by common grace and by the reality of the image of God … to like someone whose lifestyle or gender identity we cannot accept," he said.
In a different episode of The Briefing, Mohler criticized a Biden executive order that prevents discrimination on the basis of gender identity or sexual orientation. The "transgender revolution," he said, is "in direct collision" with "religious liberty" and the "liberty of conscience" of religious Americans.
The executive order, Mohler said, will impact public schools.
"You're going to have biological males in the girls' locker room" under the executive order, Mohler said.
The executive order also means, he added, "the effective end of girls' sports," with biological boys now being allowed to play on girls' teams.
Mohler asked: How many parents who support Biden's executive order will still do so "if it means that their daughter isn't going to get the sports scholarship because a biological male identifying as female is going to win the trophy instead?"
In Connecticut, two biological boys who identify as girls won 15 girls' state track titles.
"How many parents, no matter how liberal they think themselves to be, how many of them are actually ready for there to be unisex changing rooms?" he asked. "For locker rooms, basically, to be determined in terms of admission basically by however one identifies when it comes to sex and gender? How ready are they? Furthermore, how ready are their daughters?"
Related:
Biden Signs Transgender Rights Order Forcing Schools to Allow Boys in Girls' Sports
Photo credit: Courtesy of Albertmohler.com
---
Michael Foust has covered the intersection of faith and news for 20 years. His stories have appeared in Baptist Press, Christianity Today, The Christian Post, the Leaf-Chronicle, the Toronto Star and the Knoxville News-Sentinel.
---
---