Michael Foust
| ChristianHeadlines.com Contributor
| Monday, December 20, 2021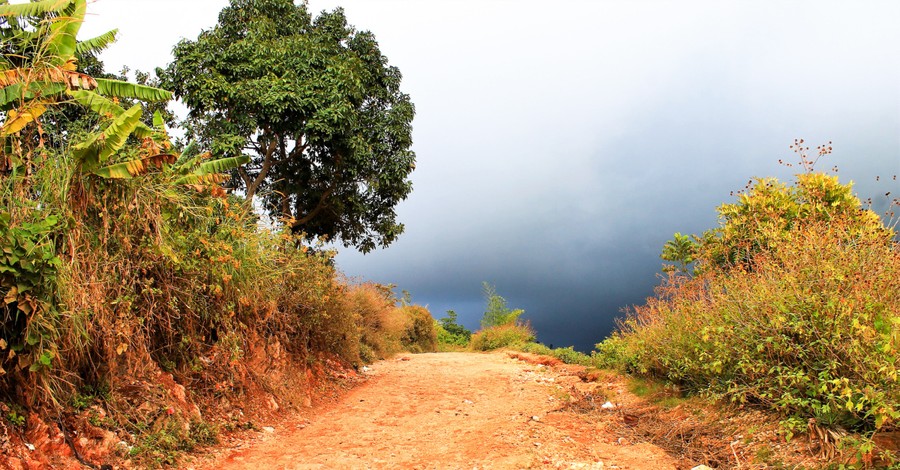 ---
The 12 kidnapped Christian missionaries who found freedom from their Haitian captors last week did so due to a daring middle-of-the-night escape and a multi-mile journey through briar-filled woods under the moonlight, their missions agency said Monday.
Christian Aid Missionaries (CAM) last week announced that the 12 remaining hostages were free but chose not to provide details on how the group of one dozen men, women and children had made it to safety.
A gang, known as 400 Mawozo, kidnapped the missionaries on Oct. 16. Five had previously been released.
During a news conference Monday, CAM officials said the missionaries escaped without their captors knowing. The missionaries were in Haiti to assist at a CAM-sponsored orphanage.
"God worked in a miraculous way to allow the hostages to escape," said David N. Troyer, CAM's general director.
CAM's Weston Showalter said the group walked as many as 10 miles, traveling in the woods on foot through thorns and briars. The group included a married couple, a 10-month-old baby, a three-year-old child, a 14-year-old girl, a 15-year-old boy, four single men and two single women, he said.
"One of the men in the group felt a strong leading that God was calling them to leave," he said. "After he shared this leading with the rest of the group, they were all united that, yes, God was calling them to leave. The group testified that this unity that they arrived at was one of the greatest miracles they experienced. Before that, it was hard for them to come together – but God brought them together in unity on this matter."
The group chose the night of Wednesday, Dec. 15, as their time of escape.
"They put on their shoes, they packed water in their clothes. And they prepared for the journey. ... When they sensed the timing was right, they found a way to open the door that was closed and blocked, filed silently to the path that they had chosen to follow, and quickly left the place that they were held – despite the fact that numerous guards were close by.
"In the distance, they could see a mountain feature that they had recognized, and they had identified in the previous days," Showalter said. "They identified this landmark before, and they knew that this is the direction that they needed to go. They also followed the sure guidance of the stars as they journeyed through the night, traveling toward safety. … With God's help, protection and leading, they quickly made their way through the night."
The moonlight illuminated their walk. When they were unsure which direction to go in the woods, they stopped and prayed.
"It felt like God had prepared a path before them," Showalter said. "After a number of hours of walking, day began to dawn, and they eventually found someone who helped them make a phone call for help. They were finally free. Finally free – thanks be to God. Later that day, all of them flew on a Coast Guard flight to Florida."
Showalter acknowledged the escape was dangerous.
The missionaries, he said, have forgiven their kidnappers and want them to come to faith in Jesus.
"Our prayer, and the desire of the hostages and their families, is that the kidnappers would be transformed to the cleansing power of Jesus Christ," Showalter said. "We choose to extend forgiveness to the kidnappers. … We'd love for them to become our brothers in Christ."
Photo courtesy: ©Getty Images/Keelia Leigh Photography
Video courtesy: ©WKYC Channel 3
---
Michael Foust has covered the intersection of faith and news for 20 years. His stories have appeared in Baptist Press, Christianity Today, The Christian Post, the Leaf-Chronicle, the Toronto Star and the Knoxville News-Sentinel.