Michael Foust
| ChristianHeadlines.com Contributor
| Tuesday, September 24, 2019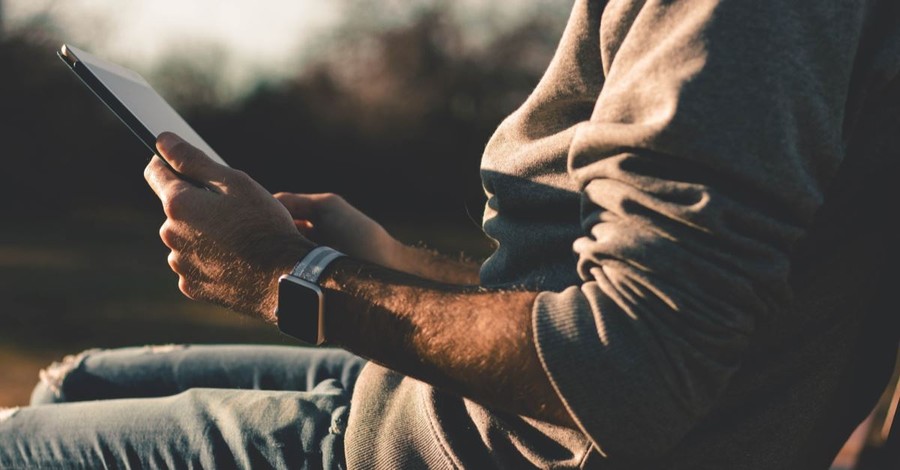 Men have lower comprehension than women when using a digital Bible compared to a print edition, even though they are more likely to finish a Bible reading plan using an electronic version, according to a new study. 
The study in the Journal of Religion, Media, and Digital Culture found that women retain as much with a Bible app as they do with a print Bible, while men retain less information with a Bible app, Christianity Today reported. Men, though, are more likely than women to finish Bible readings on an app. 
The study used YouVersion's app. 
Participants in the study often said they use both a print and digital Bible throughout the week, depending on the situation.
"Print and digital Bibles are usually framed in opposition to one another… but the data suggests the relationship is much more complex," study author John Dyer said, according to Christianity Today. "Bible reading today is more of a multimedia experience, with readers using a combination of print, screen, and audio depending on [the] form of Bible engagement they are doing."
Among all participants, 66 percent said they preferred print Bibles for long reading. Sixty-five percent said they would rather use a print Bibles for study.
One female participant wrote, "When reading on the phone I feel like I was less engaged than when reading a paper Bible. It felt a little more like skimming an email to get it done rather than really studying God's word. I do like the electronic reminder."
Often, Dyer noted, people use a digital Bible because it's the only copy of Scripture they have. A majority of respondents said they use either a smartphone (42.7 percent) or their computer (20.7 percent) in work and school settings. 
"[People] make these choices often based on convenience – often grabbing the Nearest Available Bible (NAB) – and are unaware of the effect the medium has on the message and the reader," Dyer said.
Michael Foust is a freelance writer. Visit his blog, MichaelFoust.com.
Photo courtesy: Daniel Canibano/Unsplash
---
---