Michael Foust
| ChristianHeadlines.com Contributor
| Thursday, May 2, 2019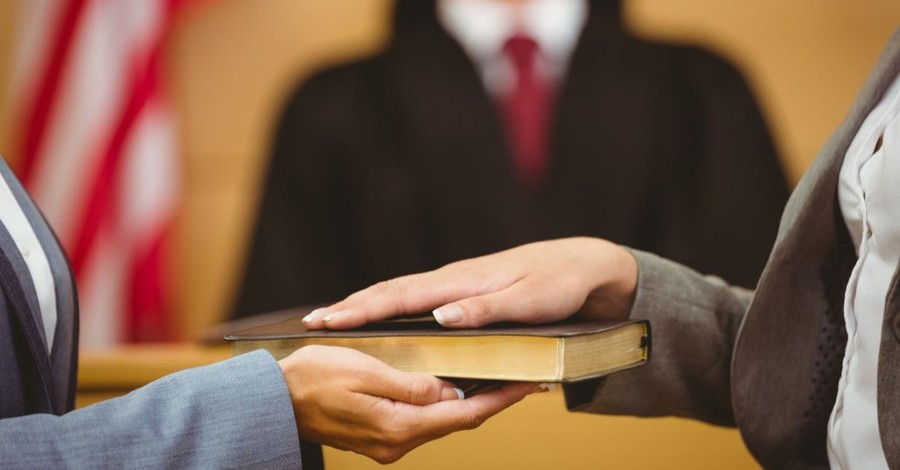 A proposal backed by key Massachusetts Democrats would eliminate the state constitutional requirement to say "so help me God" when taking oaths and allow public officials to cite a secular phrase instead.
The bill, S. 2211, passed the Democratic-led Joint Committee on the Judiciary last month. As a constitutional amendment, it would require passage by two consecutive legislatures and then approval by voters. The committee includes 17 members of the House and Senate.
The current Massachusetts Constitution requires "every person chosen or appointed to any office, civil or military" in the state to "solemnly swear" that "I will bear true faith and allegiance to the Commonwealth of Massachusetts, and will support the constitution thereof. So help me God."
The Constitution allows Quakers to forgo the God reference and instead say, "This I do under the pains and penalties of perjury." They also can say "affirm" instead of "swear." Quakers oppose oaths. 
Under S. 2211, the "Quakers" reference would be removed to allow "any person" to refrain from saying "So Help Me God" and "swear." They would cite the alternate phrase.  
"The history of the United States is about pluralism and an insistence that all of the country's legal structures and forms of authority are representative of persons of every belief or a lack of belief," Zachary Bos, Massachusetts state director for American Atheists, told The Meadville Tribune. "We support any move that helps to increase the government's commitment to secularism."
The Massachusetts Family Institute opposes the change.
"It's yet another cynical attempt to erase the rich legacy of faith that has been part of our Commonwealth from the Pilgrims to today," Andrew Beckwith, president of the Institute, told the newspaper.
Michael Foust is a freelance writer. Visit his blog, MichaelFoust.com.
Photo courtesy: Getty Images/Wavebreakmedia
---
---