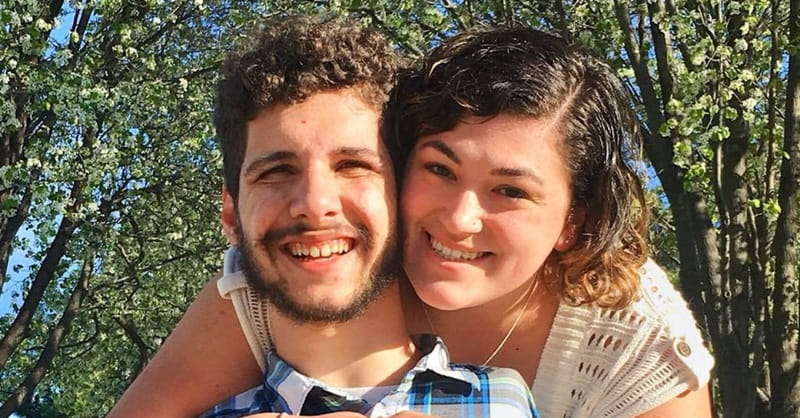 ---
A 24-year-old Utah man born without limbs is thanking God for his talent and gifts and especially for his fiancée – a woman who has had a crush on him since childhood.
"[N]one of this is possible without God's hand in it. By His grace am I able to do any of these things," Gideon DiMeglio told KSL-TV.
DiMeglio was born in 1994 without hands or arms and with feet attached to short legs. An ultrasound had prepared his parents – born-again Christians – for his disability. He was their fourth child.
Soon, though, they discovered his many gifts. He had a big smile. He had an outgoing personality and was a leader among classmates at school. Most of all, he loved to draw – which he does today with his feet. His favorite drawing is of his fiancée, Brittani Salazar, who is able-bodied and has arms and legs.
"I had a little crush on Gideon when I was little, like ongoing, off and on. I was just always the annoying little sister," she told KSL.
As a young girl, she didn't see Gideon as disabled, even though he is in a motorized chair.
"In 9th grade, I think it was … we had to write a paper about someone who we know who had a disability, and I was like, 'I can't think of anyone,'" Salazar said. "And my brother said, 'What about Gideon?' And I said, 'He doesn't have a disability.' It just came out because it was just normal to me."
Said Brittany's mother, Christy Salazar, "Brittani doesn't see differences in people. It's been that way, just from the get-go."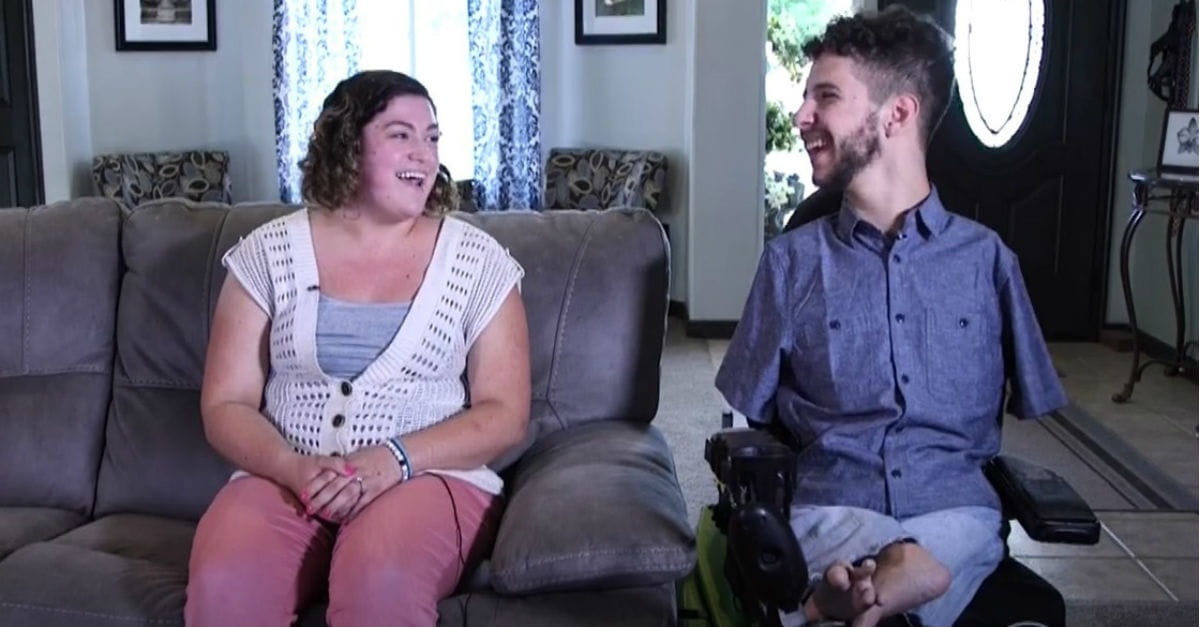 Photo Courtesy: KSL, screen capture
They were engaged on April 22, surrounded by friends and family. The wedding is scheduled for March 2019.
Brittany's mother said faith united the couple.
"It's a lot of prayer and a lot of watching them through the three years they've been together and just making sure," the mom said. "They know what they're doing and we're convinced."
DiMeglio says his career future is in psychology.
"I led a youth group and helped out in youth group for years and years at K2 The Church," he said, referencing his congregation. "I have a real heart for teenagers and working with teenagers."
Michael Foust is a freelance writer. Visit his blog, MichaelFoust.com
Publication Date: July 20, 2018
Photo Courtesy: Facebook
---
Michael Foust has covered the intersection of faith and news for 20 years. His stories have appeared in Baptist Press, Christianity Today, The Christian Post, The Leaf-Chronicle, the Toronto Star and the Knoxville News-Sentinel.