5 Major Takeaways from the Pence-Harris Vice Presidential Debate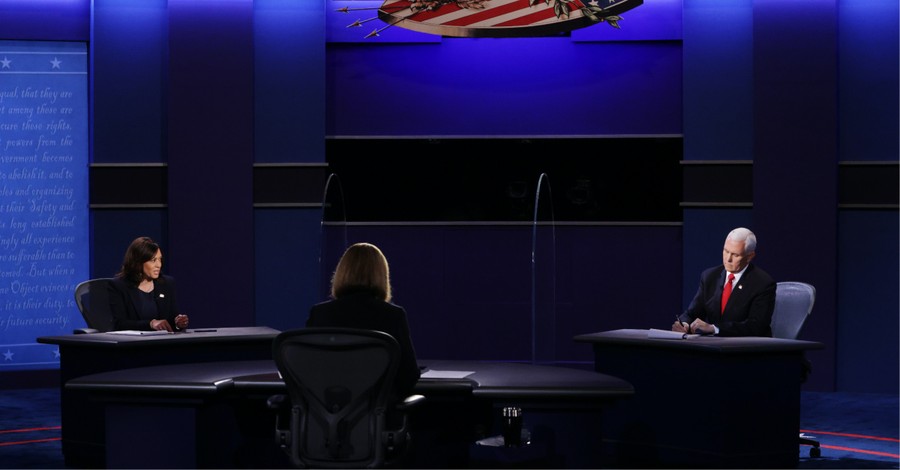 The sole vice presidential debate was held Wednesday night, giving Americans a chance to hear from the two candidates who could reside in the White House if the president dies or becomes incapacitated.
With the election less than one month away, it was one of the final times voters were able to hear directly from the campaigns.
Here are five major takeaways:
Photo courtesy: ©Getty Images/Alex Wong/Staff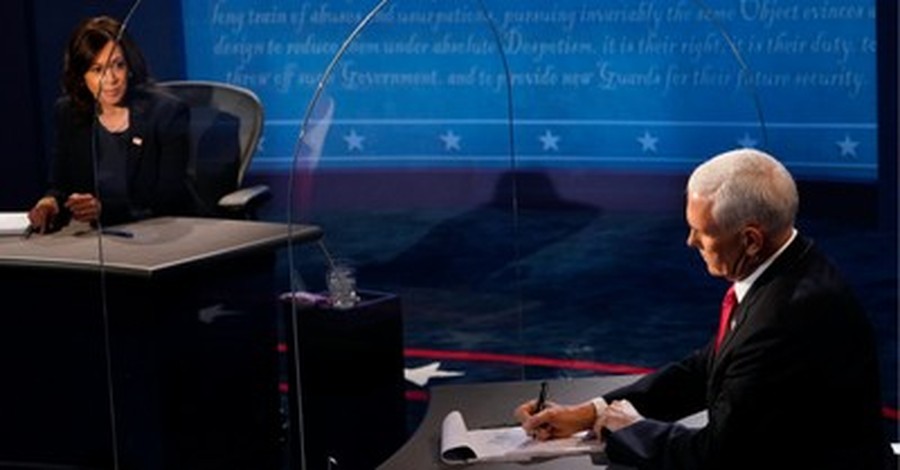 1. It was a Huge Improvement from the Presidential Debate
The debate between Republican Mike Pence and Democrat Kamala Harris was similar to most presidential/vice presidential debates in modern times – no name-calling, no shouting, no constant interrupting. No one was called a "clown." "Shut up" was never muttered. There were points … and counterpoints. Pence and Harris are skilled at this.
Debate rules were mostly followed, even if they were often stretched. Parents could watch it safely with their children, who likely would then fall asleep from boredom.
In other words, the Pence-Harris debate was the polar opposite of the first Trump-Biden debate. That's good news.
Photo courtesy: ©Getty Images/Pool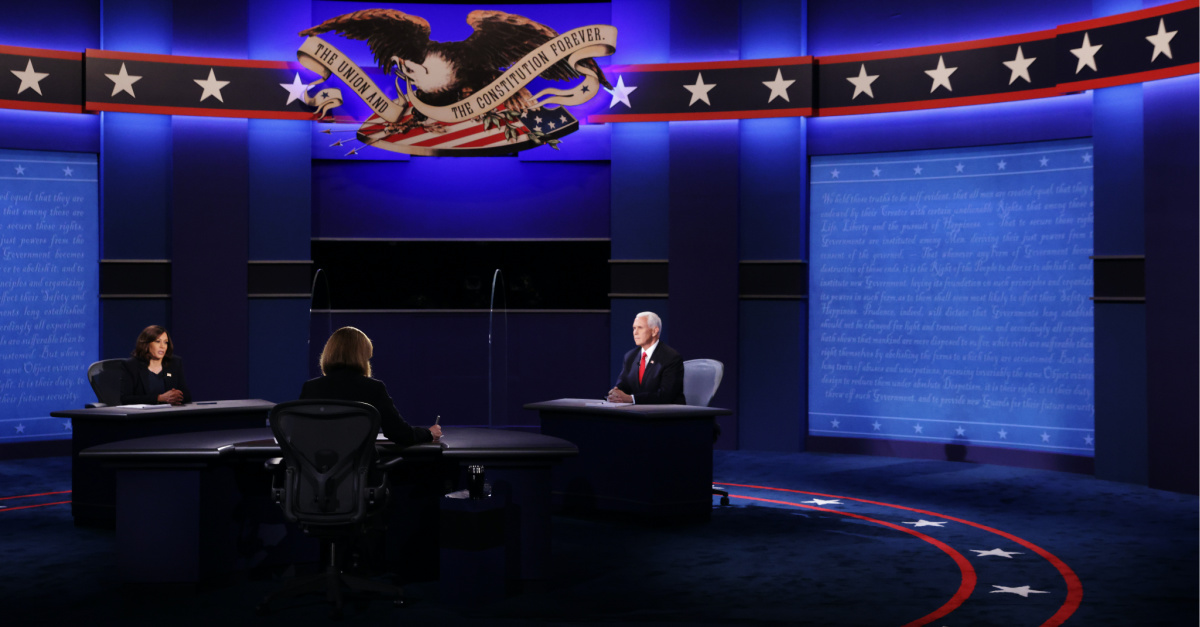 2. It Likely Didn't Change Anything
Each side walked away happy. The Biden camp – their candidate leading in the polls – believed Harris held her own and scored several points. The Trump camp – reeling from the first debate as well as from a White House COVID-19 outbreak – believed Pence made a solid case against the Biden record and for Trump's re-election. Former Republican Sen. Rick Santorum, on CNN after the debate, said Pence did "everything he needed to do."
But vice presidential debates rarely change an election, and this one likely didn't, either. A CNN poll of debate-watchers said 59 percent believed Harris won, while 38 percent said Pence won. But there was a gender split, with men (48-46 percent) saying Pence won and women (69-30 percent) believing Harris won.
Photo courtesy: ©Getty Images/Alex Wong/Staff
3. The Coronavirus Is a Major Topic
Harris, at the beginning of the debate, pounced on the Trump administration for its coronavirus response.
"The American people have witnessed what is the greatest failure of any presidential administration in the history of our country," she said. "And here are the facts. 210,000 dead people in our country in just the last several months. Over 7 million people who have contracted this disease. One in five businesses closed."
Pence defended the administration's response and also touted vaccine advances.
"Under President Trump's leadership, Operation Warp Speed, we believe we'll have literally tens of millions of doses of a vaccine before the end of this year," he said. "The reality is, when you look at the Biden plan, it reads an awful lot like what President Trump and I and our task force has been doing every step of the way. … President Donald Trump did what no other American president had ever done. And that was, he suspended all travel from China, the second largest economy in the world. … Senator Joe Biden opposed that decision. He said it was xenophobic and hysterical."
Photo courtesy: ©Getty Images/Justin Sullivan/Staff
4. Abortion and the Supreme Court Are Still Key Issues
Harris defended her pro-choice record: "I will always fight for a woman's right to make a decision about her own body."
Pence defended the administration's pro-life record: "I'm pro-life. I don't apologize for it." Pence said Biden and Harris "support taxpayer funding of abortion all the way up to the moment of birth – late-term abortion" and want to "increase funding to Planned Parenthood of America."
Harris refused to say if she and Biden support adding seats to the Supreme Court as a way to counter the impact of Amy Coney Barrett.
Pence charged, "The straight answer is they are going to pack the Supreme Court if they somehow win this election."
Photo courtesy: ©Getty Images/Pool/Pool
5. It Could Be a Preview of 2024
It might not have been the last time we see Pence against Harris on the debate stage – no matter who wins in November. Biden, who would be 78 when inaugurated, has indicated he might serve only one term. That would make Harris – a favorite of the Left – the frontrunner for the 2024 Democratic nomination. The Republican field would be more open, but Pence – as Trump's vice president and with the experience of taking on Harris – could be a favorite. And if Trump is re-elected, it's easy to see Pence being the 2024 frontrunner and Harris being a leader on the Left.
Photo courtesy: ©Getty Images/Alex Wong/Staff
---