Michael Foust
| ChristianHeadlines.com Contributor
| Friday, February 1, 2019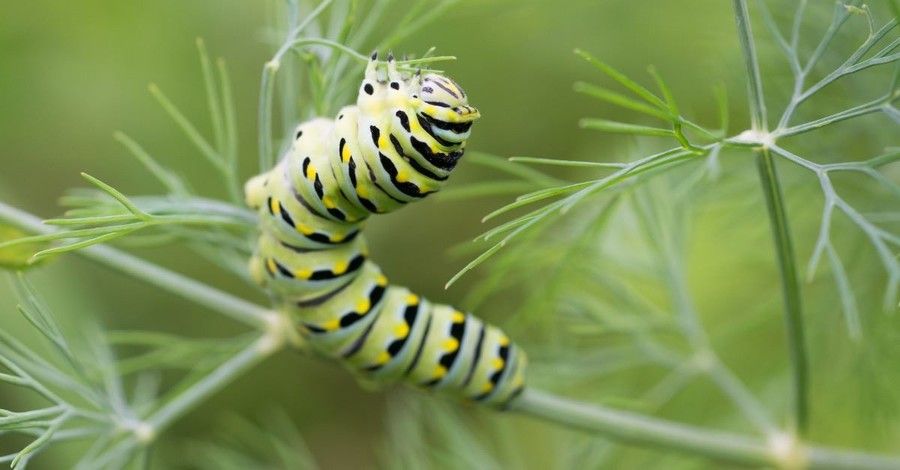 The same Virginia legislator who filed a bill this year that would have allowed abortion during a woman's delivery also filed a bill to prohibit the targeting of a certain type of caterpillar by pesticides.
The bills were filed the same day. 
HB 2491 by Del. Kathy Tran would have eliminated many of the restrictions on late-term abortion and even would have permitted an abortion while a woman was dilated and in delivery, as Christian Headlines previously reported.  
That bill was filed Jan. 9, the same day she filed HB 2495, which pertained to the fall cankerworm. Specifically, it would have prohibited "localities from spraying pesticides intended to suppress an infestation of the fall cankerworm during the period between March 1 and August 1."
The fall cankerworm is a caterpillar pest that can devastate trees.
Pro-lifers on social media said the contrast between the two bills was striking. 
"Save the Cankerworm. Destroy a full-term baby. Thank goodness the VA GOP legislators stopped this madness," Terry Lathan, the chairwoman of the Alabama Republican Party, wrote on Twitter.  
Under questioning this week, Tran admitted that her first bill would allow have allowed abortion up to the moment of delivery.
The committee chairman asked her: "Where it's obvious that a woman is about to give birth – she has physical signs that she's about to give birth. Would that still be a point at which she could request an abortion? … She's dilating."
"Mr. Chairman," Tran responded, "that would be a decision that the doctor –  the physician – and the women would make at that point.

"I understand that," the chairman said. "I'm asking if your bill allows that." 

"My bill would allow that. Yes," Tran answered.
Michael Foust is a freelance writer. Visit his blog, MichaelFoust.com.
Photo courtesy: Unsplash/Andrew Claypool
---
---