Michael Foust
| ChristianHeadlines.com Contributor
| Monday, March 28, 2022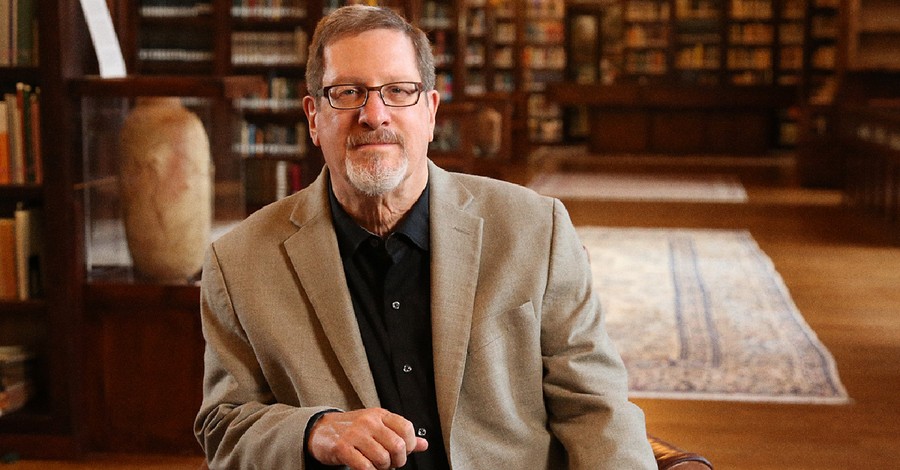 Apologist and author Lee Strobel once was a skeptic of near-death experiences. No more.
The author of such bestsellers as The Case for Christ, Strobel said he changed his mind on the validity of near-death experiences due to their ability – at least in some cases – to be corroborated. He shares his findings of such experiences in an upcoming movie, The Case for Heaven, which is in theaters April 4-6. It is based on a book that was released last fall, The Case for Heaven: A Journalist Investigates Evidence for Life After Death.
"There are many cases where we have corroboration of people having seen things or experienced things during their near-death experience [that] would be impossible if these weren't true," Strobel told Christian Headlines.
Strobel offered a real-life example.
"There's a woman named Maria. She died in the hospital. And she describes how her spirit, her soul, separated from her body, and she watched the resuscitation efforts from above on her body – and then her spirit floated out of the hospital. And then, when her spirit returned and reanimated her body, she said, 'Oh, by the way, on the roof of the hospital, there's a tennis shoe. And it's a man's left-footed tennis shoe, it's dark blue, it's got some wear over the little toe, and the shoelaces tucked under the heel.' And they go up on the roof of the hospital – and sure enough, they find the shoe exactly as she described it. That's just one example of many in which we have that kind of corroboration."
Stories such as Maria's differ from near-death experiences in which someone describes Jesus as being 5-foot-10 with blue eyes, Strobel said.
"I can't corroborate that. I don't know if that's true or not," he said. "... [But] when there's corroboration, I tend to believe that something is going on."
Strobel says he became interested in the subject after he nearly died about a decade ago.
"My wife found me unconscious on the bedroom floor," he told Christian Headlines. "She called an ambulance. I remember waking up in the emergency room, and the doctor looked down at me, and he said, 'You're one step away from a coma, two steps away from dying.' And then I went unconscious again."
Strobel was diagnosed with a rare medical condition, hyponatremia, which involves low sodium levels in the blood.
"Your brain expands inside your skull because the brain cells are taking in moisture. And so, you go through hallucinations and seizures and ultimately die. So I hovered between life and death for quite a while," he said. "And that's a very clarifying experience. You want to know for sure what actually happens when I close my eyes for the last time in this world? Because even though I was a Christian at the time – I believe what the Bible says – I've still got this skeptical streak, you know. I've got a journalism degree, a law degree. So I tend to be more skeptical than maybe I should. So when I recovered from this, I set out to investigate – what evidence is there inside and outside the Bible that supports the idea that we live on after our death in this world?"
Strobel interviewed theologians, medical professionals and experts in the field for the film. He wants Christians and non-Christians to be impacted by the subject.
"I hope [people say] … 'There is more evidence than I ever dreamed of that, indeed, this world is not all that there is.'"
Visit TheCaseforHeavenMovie.com.
Related:
Lee Strobel, Once Skeptical about Near-Death Experiences, Now Says They Are Real
Lee Strobel to Release Film Based on His Book The Case for Heaven
Photo courtesy: ©Case for Heaven/Fathom, used with permission
---
Michael Foust has covered the intersection of faith and news for 20 years. His stories have appeared in Baptist Press, Christianity Today, The Christian Post, the Leaf-Chronicle, the Toronto Star and the Knoxville News-Sentinel.
---
---