Michael Foust
| ChristianHeadlines.com Contributor
| Tuesday, October 30, 2018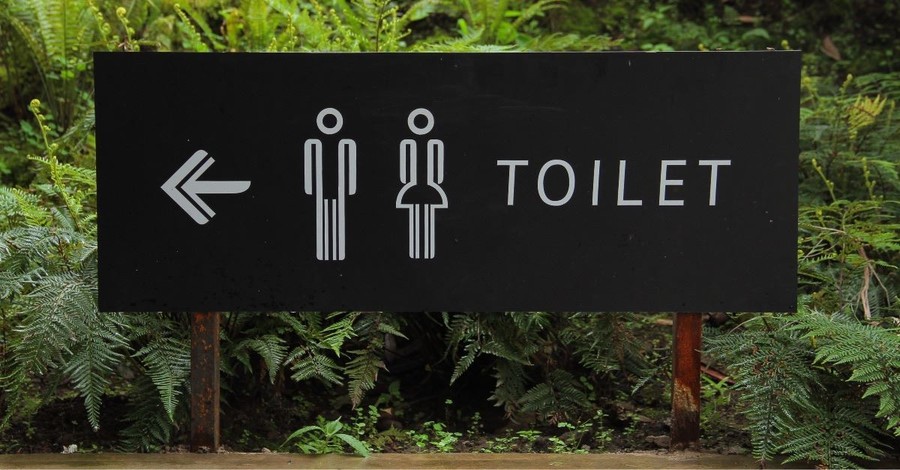 The organization trying to overturn a Massachusetts transgender law is running television ads warning citizens that if the law stands, women and girls will be endangered in restrooms and locker rooms.
In one ad by Keep Massachusetts Safe, a rough-looking man is seen prowling inside a locker room, eventually hiding away in a stall and peeping out. A woman enters the locker room to change clothes.
A "no" vote on Question 3 next week would overturn the law.  
A female narrator warns that if the law stands, "any man who says he is a woman can enter a woman's locker room, dressing room or bathroom at any time – even convicted sex offenders. And if you see something suspicious and say something to authorities, you could be the one arrested and fined up to $50,000."
The narrator urges a "no" vote and concludes: "This bathroom bill puts our privacy and safety at risk. It goes too far."
In another TV ad, a woman describes how the law impacted her daughter. 
"One of our daughters was changing in the locker room, and a boy came in there to change with the rest of the girls," the mom says. "Our children deserve the right to privacy. … They should be able to change and not feel like their privacy is being invaded."
Words on the screen warn viewers: "If she tried to stop him, she would face fines or even jail." 
Supporters of the current law say it protects transgender citizens in bathrooms. 
"The safety issues I think for transgender people are significant," Gina Scaramella, executive director of the Boston Area Rape Crisis Center, told MassLive.com. "The safety issues for the general population are nonexistent."
But Yvette Ollada, a spokeswoman for Keep Massachusetts Safe, said the fear among women and girls is real.
"The way the law is written, gender identity is a state of mind, that means that any man can say he is a woman if anyone challenges his presence in a women's restroom," Olladatold MassLive.com. 
Michael Foust is a freelance writer. Visit his blog, MichaelFoust.com.
Photo courtesy: Pexels/Hafidz Alifuddin
Video courtesy: No On 3 Keep MA Safe
---
---