Michael Foust
| ChristianHeadlines.com Contributor
| Published: Jun 29, 2023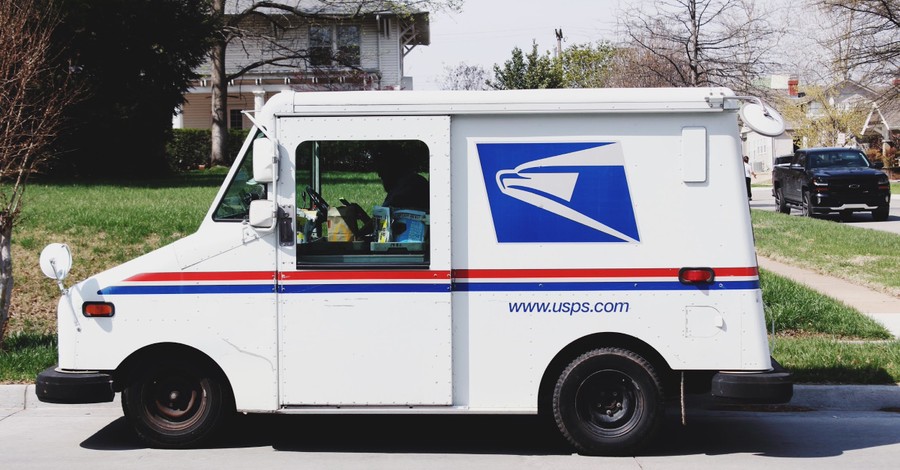 The U.S. Supreme Court on Thursday delivered a major win to a former USPS postal carrier who says he was forced out of his job because his religious request to not participate in Sunday deliveries was denied.
The justices, in a 9-0 decision, vacated a lower court ruling against the worker and clarified what is allowed under the Constitution in the often-contentious area of religious requests and employer-employee relations. The case will now go back to the U.S. Third Circuit Court of Appeals with new instructions from the high court that are more favorable to religious employees.
Gerald Groff, an evangelical Christian, began working with USPS prior to the carrier signing an agreement with Amazon to facilitate Sunday deliveries. USPS initially granted his request to not work on Sundays by transferring him to another branch. But when that branch, too, implemented Sunday delivery, Groff was told he must work Sundays. He resigned and sued USPS.
Groff's attorneys claimed USPS was in violation of Title VII of the Civil Rights Act of 1964, which prohibits religious discrimination by employers. The law says religion includes "all aspects of religious observance and practice, as well as belief, unless an employer demonstrates that he is unable to reasonably accommodate an employee's or prospective employee's religious observance or practice without undue hardship on the conduct of the employer's business."
The case partially hinged on the definition of "undue hardship," the Supreme Court said in its opinion. Undue hardship is "shown when a burden is substantial in the overall context of an employer's business," Justice Samuel Alito wrote for the court.
"We think it is enough to say that an employer must show that the burden of granting an accommodation would result in substantial increased costs in relation to the conduct of its particular business," Alito wrote. "... [C]ourts must apply the test in a manner that takes into account all relevant factors in the case at hand, including the particular accommodations at issue and their practical impact in light of the nature, 'size and operating cost of [an] employer.'"
The Supreme Court will "leave it to the lower courts" to "apply our clarified context-specific standard," Alito said.
Groff's attorneys applauded the decision.
"This is a landmark victory, not only for Gerald, but for every American. No American should be forced to choose between their faith and their job," said Kelly Shackelford, chief counsel for First Liberty, one of the groups that represented Groff. "The Court's decision today restores religious freedom to every American in the workplace. This decision will positively help millions and millions of Americans – those who work now and their children and grandchildren."
First Liberty said the decision "strengthens legal protections for employees seeking religious accommodations."
"The Court held that federal law requires workplaces to accommodate their religious employees unless doing so would cause significant difficulty or expense on the business," First Liberty said. "Previously, employers could avoid granting religious accommodations to employees of faith simply by pointing to trifling, minimal, or 'de minimis' effects. This decision means that more employers will be legally required to respect their religious employees by granting them accommodations. Employees of faith often seek religious accommodations to honor their holy days, to take prayer breaks during the day, to dress according to their religious beliefs, or to otherwise not be forced to violate their religious beliefs on the job."
According to First Liberty, the decision applies to employers with at least 15 workers.
Photo courtesy: ©Pope Moysuh/Unsplash
---
Michael Foust has covered the intersection of faith and news for 20 years. His stories have appeared in Baptist Press, Christianity Today, The Christian Post, the Leaf-Chronicle, the Toronto Star and the Knoxville News-Sentinel.
---
---