Michael Foust
| ChristianHeadlines.com Contributor
| Updated: Jun 15, 2021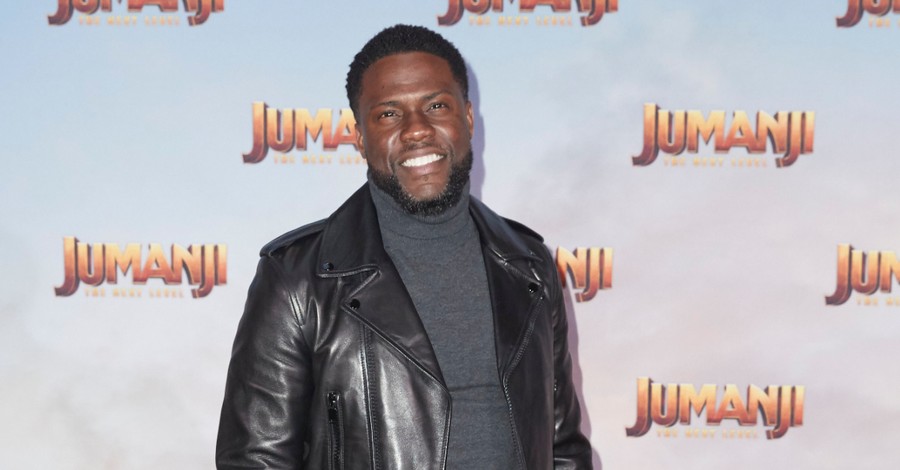 One of Hollywood's top actors is speaking out against the cancel culture movement, saying society needs to allow people to learn and grow from their mistakes.
Actor and comedian Kevin Hart, 41, made the comments in an interview with the British Sunday Times, using colorful language to reject the ostracization of people for past mistakes.
"If somebody has done something truly damaging, then, absolutely, a consequence should be attached," Hart said. "But when you just talk about… nonsense? When you're talking, 'Someone said! They need to be taken [down]!' Shut the [expletive] up! What are you talking about?
"When did we get to a point where life was supposed to be perfect?" he added. "Where people were supposed to operate perfectly all the time? I don't understand. I don't expect perfection from my kids. I don't expect it from my wife, friends, employees. Because, last I checked, the only way you grow up is from [expletive] up. I don't know a kid who hasn't [expletive] up or done some dumb [expletive]."
Hart is one of Hollywood's most well-known actors, having starred in such box office hits as Jumanji: Welcome to the Jungle and The Secret Life of Pets series.
"I've been canceled, what, three or four times? Never bothered," he said. "If you allow it to have an effect on you, it will. Personally? That's not how I operate.
"I understand people are human," he added. "Everyone can change. It's like jail. People get locked up so they can be taught a lesson. When they get out, they are supposed to be better. But if they come out and people go, 'I'm not giving you a job because you were in jail' — then what the [expletive] did I go to jail for? That was my punishment – how do you not give those people a shot? They're saying that all life should be over because of a mistake? Your life should end, and there should be no opportunity to change? What are you talking about? And who are you to make that decision?"
Society, Hart said, needs to learn to disagree without dividing.
"If there's a message to take from anything I've said, it's that in this world of opinion, it's OK to just disagree," he told the newspaper. "It's OK to not like what someone did and to say that person wasn't for me. We are so caught up in everybody feeling like they have to be right, and their way is the only way. Politics is [expletive] up because, if you don't choose our side, you're dumb.
"... But I'm not about to divide. I don't support the divide! I put everybody in the [expletive] building," he said of his comedy shows. "We all come into this building Kevin Hart is in, and we all laugh. I bring people together — like it or not."
Photo courtesy: ©Getty Images/Sebastian Reuter/Stringer
---
Michael Foust has covered the intersection of faith and news for 20 years. His stories have appeared in Baptist Press, Christianity Today, The Christian Post, the Leaf-Chronicle, the Toronto Star and the Knoxville News-Sentinel.
---
---