Michael Foust
| ChristianHeadlines.com Contributor
| Wednesday, November 6, 2019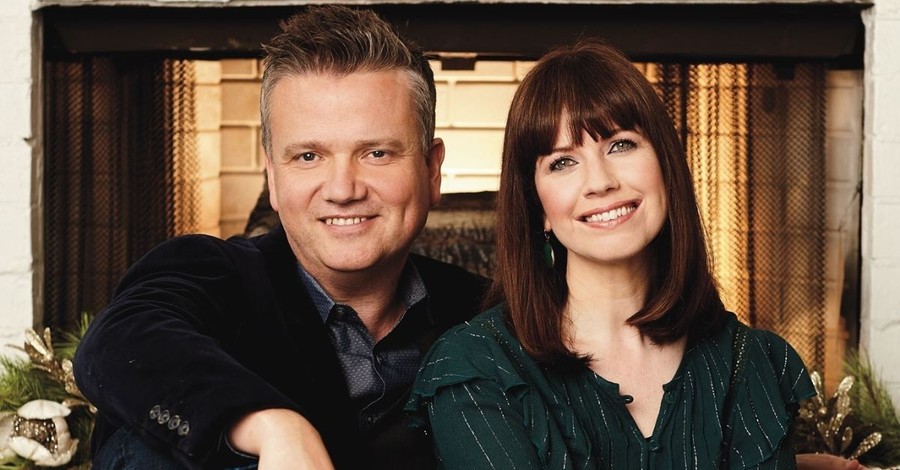 ---
Every songwriter hopes their tunes stand the test of time. 
But for Keith Getty, this goal has particular significance. Keith and his wife Kristyn are writers of modern hymns – songs that, by definition, are intended to be more than a radio hit.
The Gettys recently released their newest album, Sing! An Irish Christmas, which was recorded live at the Grand Ole Opry in Nashville, Tenn. 
"The goal of a hymn is – first – does it teach a certain aspect of theology? And, secondly, could this song be sung for the duration of the hymnbook? – 20 years, 30 years, indefinitely. So it's just a whole different target [than contemporary worship]. In one sense, there's no scientific definition. In another sense, it's an entirely different goal."
Hymns typically use "more classical forms" to "try and teach the faith," Getty said. By comparison, a modern worship song – generally speaking – "has to sound contemporary" if it is to be played on the radio.  
"Only time will tell" whether a hymn will be sung by future generations, he said. 
"I don't think there's a sense of rightness or wrongness," Keith Getty said of the comparison between worship songs and modern hymns. "It's just different artistic goals."
Getty was the co-writer of In Christ Alone – one of the more popular modern hymns in recent years. 
Sing! An Irish Christmas is a collection of Christmas carols – both ancient and modern – performed by the Gettys' band of Irish and American musicians. It includes the Gettys but also guest artists such as Matt Boswell, Pedro Eustache, Ellie Holcomb, Phil Keaggy, Trip Lee and Matt Papa.
Christmas carols, Keith Getty said, are the "masterworks of hymnology." 
"There's usually a dichotomy in church music between 'we tell the truth,' or 'we expose our humanity.' And because [carols are] incarnational, they actually do both," Getty said. "We want parents and children and grandparents to know the great carols of the faith, because they teach us about Christ. And they teach us about his gospel. And so it's really to memorize them and to learn them and to understand them. And so that's what was at the heart of the new album."
Singing songs from the past, he added, has a unique benefit.
"C.S. Lewis said you should always read two books by a dead author for every one you read by an alive author," Getty said. "And his reason for that was that wisdom that has lasted – that has stood the test of time – is more worthy of our investigation than speculation. And I think if that's true for wisdom, then I think even more so for art. If songs have lasted the test of time, there's a beauty and a quality to them."
The Gettys will perform songs from their new Christmas album during a 14-city tour in December. 
For more information, visit GettyMusic.com.
Related:
'Over 1,000' Accept Christ at Kanye Service -- It's 'a New Wave of Revival,' Pastor Says 
How Should Christians Respond to Jesus Is King?   
Skillet's John Cooper Willing to Defend Christ 'If it Costs Me My Career'
Jeremy Camp: The World's 'Only Hope' Is Focus of New Song, Movie
Michael Foust is a freelance writer. Visit his blog, MichaelFoust.com.
Photo courtesy: Keith and Kristyn's Facebook Page