Michael Foust
| ChristianHeadlines.com Contributor
| Thursday, August 2, 2018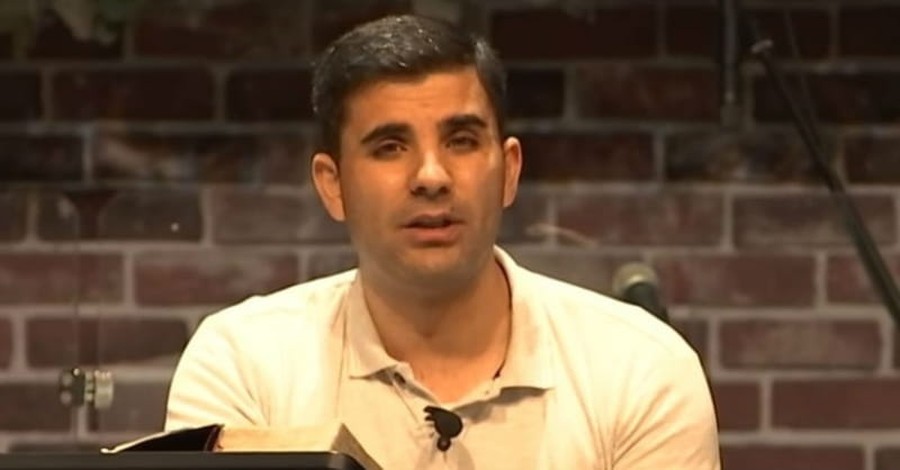 The passenger of the Aeroméxico plane who recorded a viral video of the accident credits Jesus for saving all 103 people on board.
Ramin Parsa was recording the takeoff out his window when the plane descended and then crashed. The video shows the plane speeding down the runway when the weather becomes more menacing, with heavy rain and then hail. As the plane crashes, Parsa can be heard praying to Jesus.
"People are screaming, and I was praying – I was praying to de nombre Jesus, de nombre Jesus, so Jesus saved our lives," Parsa told NBC News.
Parsa wrote on Twitter, "Jesus Christ is alive. He saved me from a plane crash. Forever I'm grateful to Him." His Twitter bio describes him as "An ex-Muslim whose life the Lord Jesus has changed. I Serve Christ to make His Love known." He is an author, speaker and evangelist.
The plane was traveling from Durango, Mexico, to Mexico City. No one was killed, and many walked from the plane unharmed before it was engulfed in flames.
An Illinois priest, Father Esequiel Sanchez of Shrine of Our Lady of Guadalupe church in Des Plaines, Ill., was on the plane. He was celebrating his birthday with friends.
"Yes, I do think it was a miracle," Sanchez, who suffered multiple arm fractures, told NBC News. "If the plane was traveling a little faster before it hit the embankment or flew a little higher, I don't think we would have walked out."
Alberto Herrera, another passenger on the plane, told NBC News that the "cabin just started filling with black smoke."
"At that point, what we wanted to do is you wanted to find the nearest exit," Herrera said.
Michael Foust is a freelance writer. Visit his blog, MichaelFoust.com
Publication Date: August 2, 2018
Photo Courtesy: NBC News/Youtube, screen capture
---
---