Michael Foust
| ChristianHeadlines.com Contributor
| Monday, May 20, 2019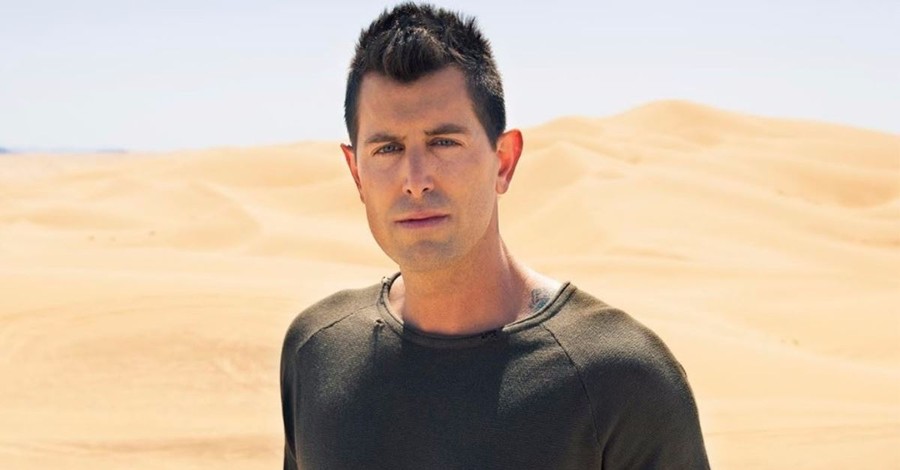 Jeremy Camp says the message behind his newest single mirrors the message of his forthcoming album and movie: 
True hope is found only in Christ.
Camp's newest single, Dead Man Walking, was released Friday alongside an accompanying music video. 
His next album is scheduled to hit stores this fall, while the movie based on his 2003 song I Still Believe – a tune written after his first wife's death to cancer – will film this summer and release in 2020.
Dead Man Walking is based on Colossians 2:13: "When you were dead in your sins and in the uncircumcision of your flesh, God made you alive with Christ. He forgave all our sins."
He recorded it and the album when he was dealing with a personal crisis. 
"I've always loved that Scripture," Camp told Christian Headlines. "Before we gave our life to Christ, we weren't really alive. We were dead. That was stirring in me. [The song] is a reflection back on what God has done in my life."  
The video shows Camp meandering through a desert and in an abandoned building. At the end of the video, he discovers a cross atop a hill. The song includes the lyric, "You are the key to all of my chains / to all that I was, now I'm not a slave."
The song and video, Camp says, have a lesson for the audience: "You're going to be searching. You're not gonna find it until you find Christ." 
Camp, 41, speaks from experience when discussing the hope found in his faith. He was a 23-year-old newlywed in 2001 when his first wife, Melissa, died of ovarian cancer. She was 21.
He wrote a song, 2003's I Still Believe, about his faith in Christ amidst the tragedy. That song, and the story of his marriage to Melissa, are the basis for the film. Jon and Andrew Erwin will direct it. Camp previously wrote a book about his experience.      
"I remember before Melissa died, she said, 'If this can reach one person for Christ, then it's worth it,'" Camp said. "And I remember just taking that, and that's why I started writing these songs, going out and ministering and just seeing people's lives changed. It was just a radical, crazy thing."
In 2003 Camp married the former Adrienne Liesching, the lead singer of the Christian group The Benjamin Gate. They have three children. 
The movie, he said, will spotlight the peace he experienced while facing tragedy. 
"Everyone goes through trials, tribulations, pains, hurts – and as a believer, we have hope in Christ," he said. "I can't imagine going through what I went through without having Jesus. I'm serious – I can't imagine it. And I want people to see that the only hope that you're going to find in that pain and that hurt is through Jesus. That's the message – period. He got me through this. And if you're going through this, you're going to find hope through Him."
Michael Foust is a freelance writer. Visit his blog, MichaelFoust.com.
Photo courtesy: Jeremy Camp
Video courtesy: Jeremy Camp Music
---
---