Michael Foust
| ChristianHeadlines.com Contributor
| Wednesday, June 19, 2019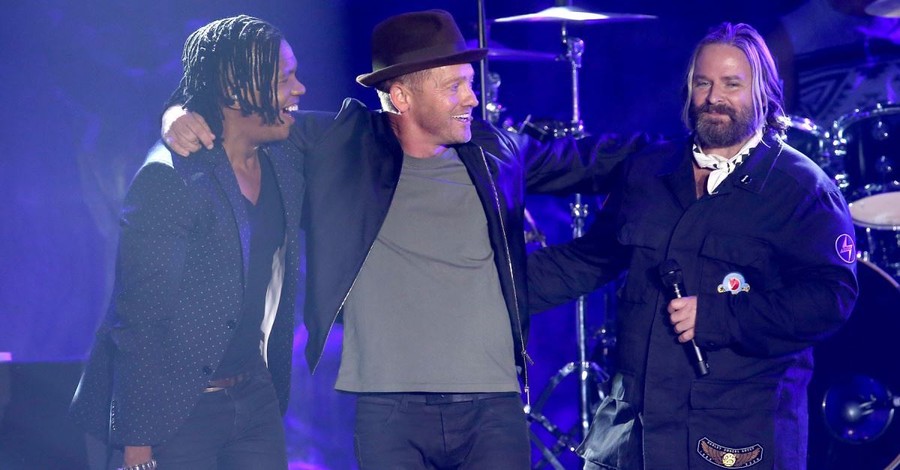 DC Talk, the chart-topping group that gave Christian contemporary music a new sound in the 80s and 90s, is finally getting back together for a tour.
Band member Michael Tait told KTIS-98.5 last week that the band will begin touring again in 2020. 
"Next year dc Talk will be doing a land cruise," Tait said, drawing a distinction between it and the group's performances on the Jesus Freak Cruise at sea. "We'll be doing tour dates in the states, not announced yet, but it will be very few, but we'll do them each year – [20]20, 21, and probably 22. 
"We'll be around here somewhere eventually," Tait said, referencing St. Paul, Minn., the home of KTIS. 
"I might be the first guy of the band to announce it. Toby [Mac] and Kevin [Max] haven't, but it's official we'll be doing some dates."
It would be the band's first tour since the Supernatural Experience Tour of 1999. 
With its combination of rock and hip hop, DC Talk was one of the most popular Christian groups of the 1980s and 90s, winning four Grammys and 16 Dove Awards. 
Tait, Toby McKeehan and Kevin Max Smith formed the group at Liberty University in Lynchburg, Va., in the late 1980s. 
The band released five studio albums: DC Talk (1989), Nu Thang (1990), Free at Last (1992), Jesus Freak (1995) and Supernatural (1998) before launching solo careers. Tait eventually joined Newsboys and Kevin Max briefly sang with Audio Adrenaline. Toby Mac leads an annual "Hits Deep Tour" with other Christian artists.
Max, in an interview with CCM Magazine last year, indicated his desire to get back together. 
"It's trying to align all those different careers and families and people who are taken care of through these independent musicians – putting all that together and coming up with something we all can do is the puzzle," he said. "Beyond that, I know all of us are super excited to do more."
Further, Max said he would like to record a new album with Tait and Toby Mac.
"I'm obviously a guy who loves to create albums and I would say I'm more interested in creating stuff in the studio rather than performing live, but the other two guys love to perform live," he said. "But I think they also love making albums as well. So it's not just touring. I would really love to see us do something creative."
Michael Foust is a freelance writer. Visit his blog, MichaelFoust.com.
Photo courtesy: Getty Images/Terry Wyatt/Stringer
---
---