Michael Foust
| ChristianHeadlines.com Contributor
| Wednesday, June 12, 2019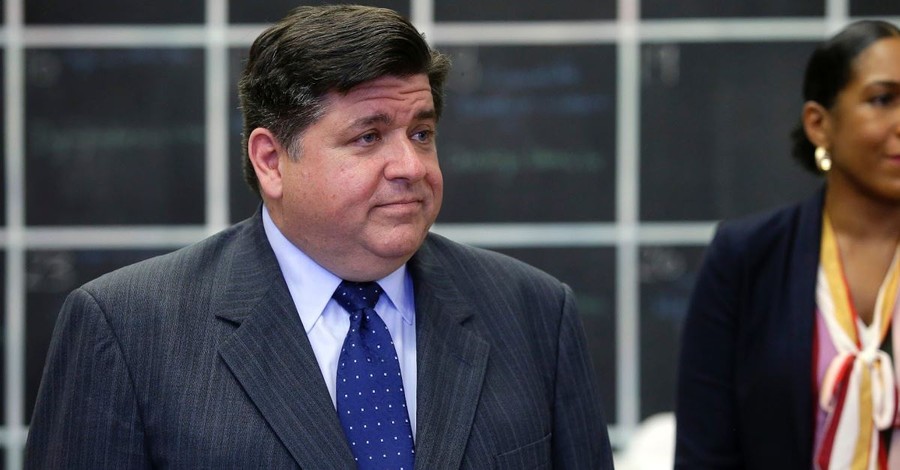 Illinois Democratic Gov. JB Pritzker signed into law Wednesday a bill he said protects women's rights but that pro-lifers said rolls backs protections for the unborn by declaring abortion a "fundamental right."
The so-called Reproductive Health Act (S.B. 25) declares the "fetus does not have independent rights" and changes the definition of viability so as to protect fewer unborn babies. It also requires health insurance plans to cover abortion and forces parents to pay for their minor daughter's abortion -- even if they opposed her having one.
The pro-life group Live Action called it a "dark day" and said the law was "worse" than the controversial law passed in New York earlier this year.
The law "legalizes abortions through all nine months of pregnancy, up to the moment of birth, for any reason," said Illinois Right to Life.
Pritzker said the law puts the decision-making in the "hands of women and their doctors."
"In a time when too many states across the nation are taking a step backward, Illinois is taking a giant step forward for women's health," he said. "... The Reproductive Health Act ensures that women's rights in Illinois do not hinge on the fate of Roe v. Wade, or the whims of an increasingly conservative Supreme Court. In this state, women will always have the right to reproductive health care." 
A press release from Pritzker's office said the new law treats "reproductive health care like any other type of health care." 
But pro-lifers said the bill will lead to more abortions. 
"The celebratory glee that proponents had for passage of the extreme late-term abortion bill only confirms that they don't want abortions to be safe and rare, but only legal and paid for by our tax dollars," said Ralph Rivera, legislative chairman for Illinois Right to Life Action. "What joy can there be in the killing of unborn babies?"
The law states: "A fertilized egg, embryo, or fetus does not have independent rights under the laws of this State."
It redefines fetal viability to mean "there is a significant likelihood of a fetus' sustained survival outside the uterus without the application of extraordinary medical measures." Pro-lifers said such language excludes basic services used in neonatal units that help premature babies survive.
The law also says the state shall not "deny," "restrict" or "interfere with" an individual's "fundamental right" to have an abortion. 
Related: 
Illinois to Force Pro-Life Parents to Pay for Daughter's Abortion
Illinois Bishop Blocks Pro-Abortion Legislators from Receiving Communion
Pastor's House Prayer Asks God to 'Judge Illinois' for Destruction of 'Innocent Unborn'
Illinois' Extreme Pro-Abortion Bill Passes the State Senate
Twitter Bans Pro-Life Organization from Showing Pro-Life Ads
50 Percent Say Abortion Is 'Morally Wrong' – Highest in 7 Years
NewYork Times Calls Unborn Baby's Heartbeat 'Embryonic Pulsing'
Michael Foust is a freelance writer. Visit his blog, MichaelFoust.com.
Photo courtesy: Getty Images/Joshua Lott/Stringer
---
---