Michael Foust
| ChristianHeadlines.com Contributor
| Monday, May 24, 2021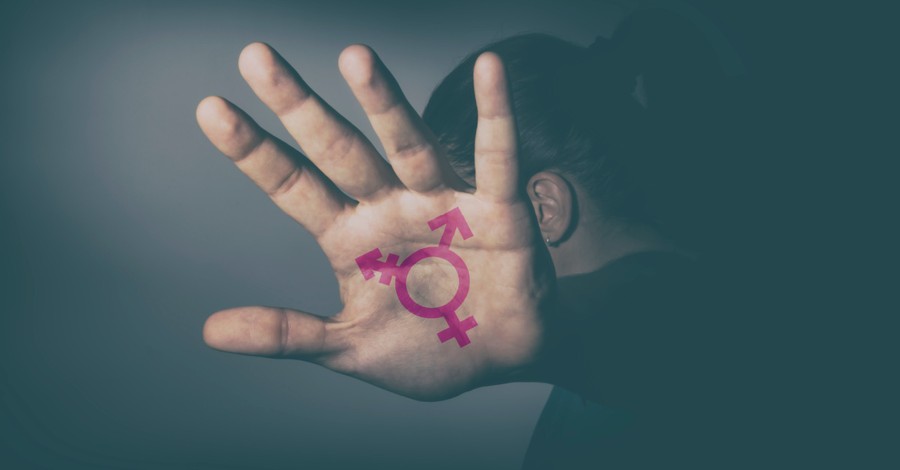 ---
A subject within the LGBT community that rarely gets mainstream media coverage was spotlighted Sunday by CBS' 60 Minutes, which examined individuals who come out as transgender and then – months or years later – change their minds.
"Detransitioning," as it is called, is a taboo subject within the transgender community, even though a Reddit "detransition" support group has more than 19,000 members.
Lesley Stahl of 60 Minutes interviewed more than 30 people who had detransitioned. Five were featured on the program. Their message: The medical community needs to make it more difficult to change genders and have surgery.
Grace Lidinsky-Smith is a biological female who declared she was a transgender male before detransitioning back to female. While battling depression, she learned about transgenderism in transgender communities on the Internet.
"And when I saw them being so happy and excited about doing this wonderful transformative process to really ... become their true selves, I was like, 'Have I considered that this could be my situation to did this?'" Lidinsky-Smith said.
A therapist, she said, didn't "go into what my gender dysphoria might have been stemming from."
"We only did a few sessions," she said.
We are going to be dealing with the wreckage of transgender propaganda for decades to come.

We've barely begun to imagine the harm this is doing to people. pic.twitter.com/lUzbEentCL

— Denny Burk (@DennyBurk) May 24, 2021
The clinic that approved her for hormone shots, Lidinsky-Smith said, also didn't ask many questions.
"They asked me, 'So why do you want to go on testosterone?' and I said, 'Well, being a woman just isn't working for me anymore.' And they said, 'Okay.'"
Four months after beginning hormone treatments, she was approved for a mastectomy and had surgery. But nearly immediately, she regretted it.
"I started to have a really disturbing sense that like a part of my body was missing," she said.
Lidinsky-Smith then detransitioned.
"I can't believe that I transitioned and detransitioned, including hormones and surgery, in the course of like less than one year. It's completely crazy," she said.
Laura Edwards-Leeper, who was the first psychologist at the first major youth gender clinic in the U.S. – Boston Children's Hospital – said the medical community too often becomes a rubber stamp. Asked by Stahl if she has conversations with "colleagues about this whole area of accepting what young people are saying too readily," Edwards-Leeper said, "Yes."
"Everyone is very scared to speak up because we're afraid of not being seen as being affirming or being supportive of these young people or doing something to hurt the trans community, but even some of the providers are trans themselves and share these concerns," Edwards-Leeper said.
Stahl interviewed four individuals who had detransitioned and asked how many believed they were "blindly affirmed." All of them raised a hand.
"I didn't get enough pushback on transitioning. I went for two appointments, and after the second one I had ... my letter to go get on cross-sex hormones," said a man named Garrett, who added that he was able to get his testicles removed three months after beginning hormone treatment.
Said Daisy, "Every step that you take, every milestone, feels like a million bucks. When I got top surgery, I was elated. When I changed my name I was elated. But when everything that I had set out to do was done, I still felt incomplete."
Lidinsky-Smith said those who identify as transgender should not be fearful of her story.
"We want there to be more help from therapists with [those who have] dysphoria," she said. "We want there to be longer-term tracking of health outcomes. Everyone benefits from that."
Photo courtesy: ©Getty Images/Natasaadzic
---
Michael Foust has covered the intersection of faith and news for 20 years. His stories have appeared in Baptist Press, Christianity Today, The Christian Post, the Leaf-Chronicle, the Toronto Star and the Knoxville News-Sentinel.