Michael Foust
| ChristianHeadlines.com Contributor
| Wednesday, October 30, 2019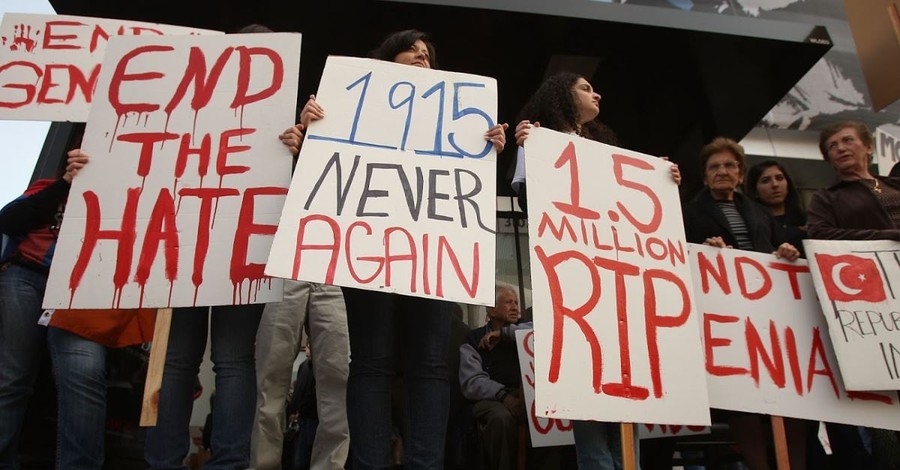 The U.S. House of Representatives passed a resolution Tuesday calling the Ottoman Empire's World War I-era slaughter of 1.5 million Armenian Christians a "genocide" – a historic vote that marked the first time in more than three decades that either body of Congress has used the term.
Turkey, which was formed out of the fall of the Ottoman Empire, acknowledges atrocities took place but has pushed back on the use of the word "genocide," arguing they weren't systematic. Armenians living in the Ottoman Empire either were killed or forced to flee. 
Although the mass killings took place a century ago, leaders from both parties – including former Secretaries of State Condoleezza Rice and Hillary Clinton – often have blocked Congress from using the term because of the historically close relationship between the U.S. and Turkey.
But that tight relationship ended when Turkey invaded Syria in recent weeks. 
It is sometimes called the "forgotten Holocaust" and was depicted in the film The Promise. 
The resolution passed, 405-11. It says the genocide involved the "killing of 1.5 million Armenians by the Ottoman Empire from 1915 to 1923" and that the U.S. provided relief to the "Armenians, Greeks, Assyrians, Chaldeans, Syriacs, Arameans, Maronites, and other Christians." 
Further, the resolution says, Congress rejects "efforts to enlist, engage, or otherwise associate the United States Government with denial of the Armenian Genocide or any other genocide." 
The resolution says Adolf Hitler, before invading Poland in 1939, dismissed objections by saying, "[W]ho, after all, speaks today of the annihilation of the Armenians?" That, the resolution says, set the "stage for the Holocaust." It also notes that Raphael Lemkin, who coined the term "genocide" in 1944, "invoked the Armenian case as a definitive example of genocide in the 20th century"
The House passed resolutions in 1975 and 1984 using the term "genocide." President Reagan, too, called it a genocide in a 1981 proclamation.
Democratic Rep. Adam B. Schiff sponsored the resolution, although it had support from members of both parties. Republican Rep. Devin Nunes, in a tweet, celebrated the fact that "Armenian Genocide recognition could finally receive vote on House floor." 
"This is a vote I have waited 19 years to cast, one that tens of thousands of my Armenian American constituents have waited decades to see," Schiff said during debate on the House floor, according to The Washington Post. "It is a moment that so many have worked and fought and prayed for, a moment when the House of Representatives refused to be enlisted in the cause of genocide denial."
Michael Foust is a freelance writer. Visit his blog, MichaelFoust.com.
Photo courtesy: Getty Images/David McNew/Staff, this is a photo of the 2009 March on the anniversary of the 1915 Armenian Genocide.
---
---