Michael Foust
| ChristianHeadlines.com Contributor
| Tuesday, October 8, 2019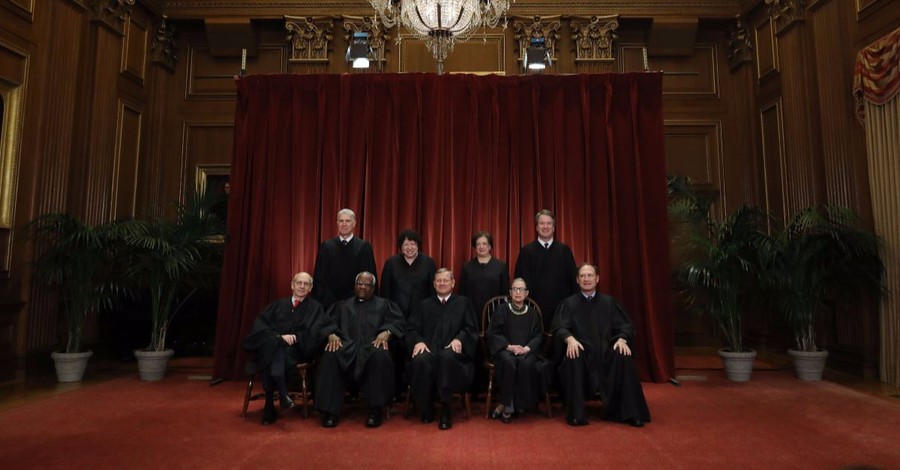 The U.S. Supreme Court's decision on federal law and workplace discrimination – one of the biggest LGBT cases in history – could come down to the vote of Justice Neil Gorsuch, observers say. 
The high court heard arguments Tuesday in three cases that will determine whether Title VII of the Civil Rights Act of 1964, which bars discrimination based on race, color, religion, sex and national origin, also bans discrimination based on sexual orientation and gender identity.
Lower courts have split on the issue. 
On Tuesday, the court's four liberal justices – Ruth Bader Ginsburg, Sonia Sotomayor, Elena Kagan and Stephen Breyer – appeared unified in voting for the LGBT workers in the cases. 
But the court's five conservative justices may be splintered. Court observers said Gorsuch, who was nominated by President Trump, seemed torn. 
Amy Howe, at ScotusBlog.com, wrote that the "outcome" could hinge on Gorsuch, who "at times appeared sympathetic to the plaintiffs' argument but also expressed concern about the 'massive social upheaval' that he believed would follow from a ruling for them." At one point he called it a "close" call.
Greg Stohr of Bloomberg pointed out that Gorsuch said when a person is fired because of sexual orientation, that person's sex is at least a "contributing cause." 
Mark Joseph Stern, who covers the Supreme Court for Slate.com, said it was not a "slam dunk for either side" but predicted that "the five conservatives will rule that federal law does not bar LGBTQ employment discrimination."
"Gorsuch seemed ambivalent, but said that 'when a case is really close on the textualist evidence,' the court should refuse to work 'a drastic change in this country,'" Stern said. 
Five votes are needed to form a majority opinion on the nine-member court.
One of the cases involves a Michigan funeral home that dismissed a biological male employee who came out as a transgender female and began dressing like a woman. The ex-employee is Aimee Stephens, formerly known as Anthony Stephens. The funeral home's owner is a Christian who has a sex-specific dress code.
Alliance Defending Freedom is representing the funeral home.
"Americans should be able to rely on what the law says. Redefining 'sex' to mean 'gender identity' creates chaos, is unfair to women and girls, and puts employers in difficult situations," ADF attorney John Bursch said in a statement. "Title VII and other civil rights laws, like Title IX, are in place to protect equal opportunities for women; changing 'sex' to mean 'gender identity' undermines that."
Related:
Trump DOJ: Transgender Employees not Protected by '64 Civil Rights Act
Michael Foust is a freelance writer. Visit his blog, MichaelFoust.com.
Photo courtesy: Getty Images/Chip Somodevilla/Staff
---
---