Michael Foust
| ChristianHeadlines.com Contributor
| Updated: Oct 15, 2019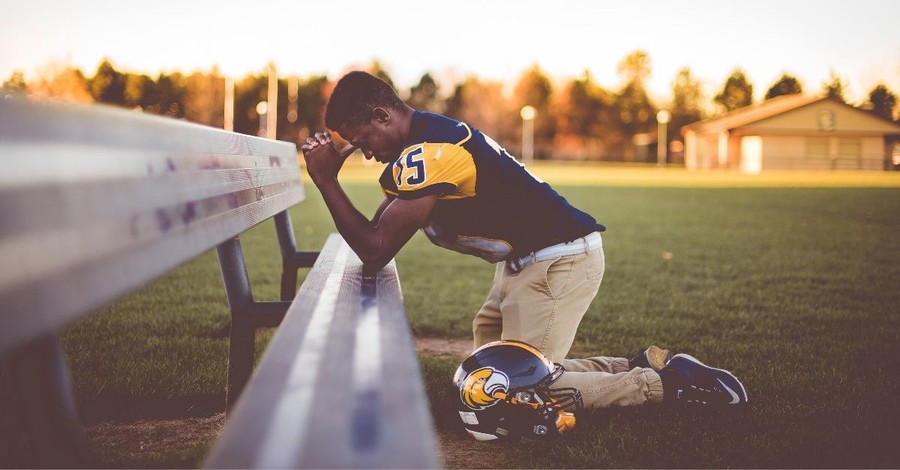 A Georgia county's board of education says it has found a legal way to allow prayer before high school football games following complaints from an atheist organization.
Under the old policy, football games at Lowndes High School in Valdosta, Ga., began with student-led prayer. That changed last week, when the high school omitted the prayer due to a complaint from the Freedom From Religion Foundation, which wrote in a letter that the district "must take immediate action to end the practice of scheduling prayer at school-sponsored events and end the use of district equipment to project prayers to the public." 
Under the new policy, football games will begin with a student presenting whatever he or she desires, from a song to a poem to a prayer, WCTV-TV reported.
The Lowndes County Schools Board of Education adopted the policy on its first reading Monday night in a crowded meeting. Parents and boosters cheered as the new policy was passed, WCTV reported. 
It still must be approved in a second reading next month, although the board said it could go into effect immediately.
"We knew coming in after our meeting last week that we had to put some work on it because our constituents were not going to let us say no way," said Dave Clark, board chairman.
One of those constituents, Joe Copeland, applauded the board for not backing down.
"God won," Copeland told WCTV. "That was the whole plan all along. I think it's awesome that we've got kids in school that want to pray to God and attend church."
Students will be chosen "based on academics and program," WCTV said.
"South Georgia is in the middle of the Bible Belt," said Darrell Presley, president of the Viking Touchdown Club. "Religion is a very strong thing in this part of the country and it's one of the things that you do."
It is unclear if the new policy will be challenged.
The U.S. Supreme Court ruled against student-led, student-initiated prayer in its 2000 decision, Santa Fe Independent School District v. Doe. But the court's makeup has changed dramatically since that 6-3 decision and appears more open to permitting religious expression in the public square. Of the six justices who voted in the majority in that decision, only three are still on the bench.
The school is known for its success in football, having won five state championships, including in 2004, 2005 and 2007.
The Freedom From Religion Foundation is a group for atheists, agnostics and skeptics.
Related:
Judge Bans Prayer, Religious Music at Graduations Following Atheist Suit
Atheists Must be Allowed to Pray at Gov't Meetings, Appeals Court Rules
City Removes Church's 'Jesus Welcomes You' Sign to Build Road
Fort Worth Allows 'In NO God We Trust' Downtown Banners, Says They're Legal  
Atheist Group Demands School Ban Pastor for Saying 'Jesus'
School Stops Saying 'God Bless America' After Atheists Complain
Michael Foust is a freelance writer. Visit his blog, MichaelFoust.com.
Photo courtesy: Ben White/Unsplash, this is a stock photo.
---
---