Michael Foust
| ChristianHeadlines.com Contributor
| Tuesday, May 28, 2019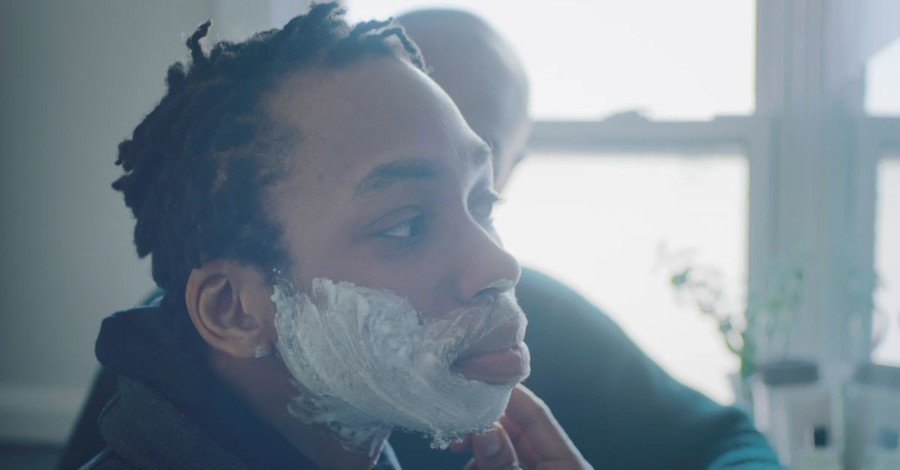 A new Gillette ad showing a father teaching his transgender son how to shave has been viewed more than 1 million times on Facebook and ignited a social media debate.
The ad shows Toronto's Samson Bonkeabantu Brown – who was born female – talking about transgenderism. 
"I always knew I was different," Brown says. "I didn't know that there was a term for the type of person that I was. I went into my transition just wanting to be happy. I'm glad I'm at the point where I'm able to shave."
The ad then shows Brown standing over a bathroom sink, holding a razor. Brown's father gives instructions: "Now, don't be scared. Shaving is about being confident."
Brown says: "I'm at the point in my manhood where I'm actually happy." 
"It's not just myself transitioning," Brown says. "It's everybody around me transitioning." 
Viewers then read a message from Gillette: "Whenever, wherever, however it happens. Your first shave is special."
About 3,000 people commented on Gillette's Facebook page. Some were positive.
"Been buying your products for the past few years," one person wrote… you've just earned yourself a loyal customer for LIFE!!!"
Others, though, said Gillette should have stayed on the sidelines in the transgender debate.
"I won't be buying Gillette ever again," one person wrote.
Related:
Man Regrets Transgender Surgery and Life as Women, Says Media 'Misled' Him
4-Year-Old Boy Has 'Gender Dysphoria,' Should Dress Like a Girl, Judge Rules  
Kindergarteners Learn Transgender Kids Are 'Born This Way' in NEA-Sponsored Event
Outrage Ensues after Book Featuring Gay Characters is Removed from Children's Book Fair
What Does the Bible Say about Gender & Transgender Issues?
Talking to Your Children about Transgender
Michael Foust is a freelance writer. Visit his blog, MichaelFoust.com.
Photo courtesy: Gillette
Video courtesy: Gillette
---
---