Michael Foust
| ChristianHeadlines.com Contributor
| Wednesday, January 16, 2019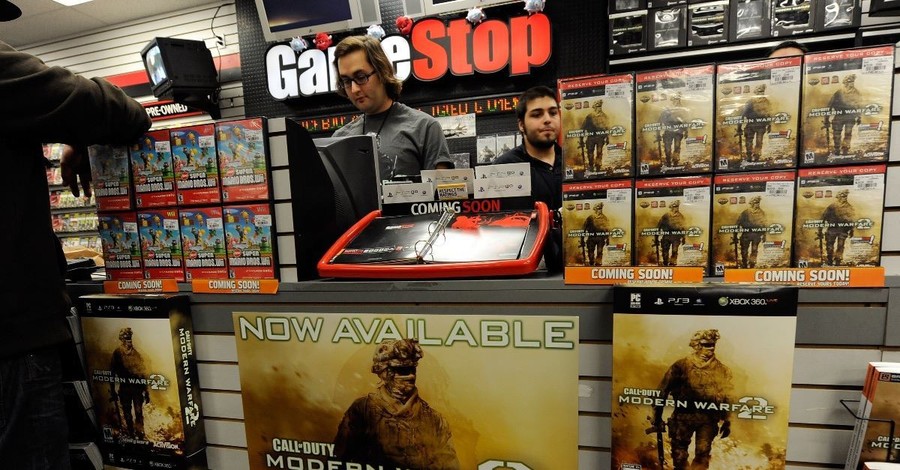 GameStop is standing by an employee who was cursed out by a transgender customer after the employee apparently used the wrong pronoun.
A now-viral video shows customer Tiffany Moore cursing out the employee, who Moore claimed said "sir" instead of "ma'am." Moore then threatened the male employee by telling him to "take it outside." Moore was born male but identifies as female. 
"I will show you a f---ing 'sir,'" Moore said. 
The employee responded, "I'm going to ask you to calm down and stop cursing." 
At one point, Moore walked away from the counter, kicked over a display, and walked back, demanding the corporate GameStop phone number.
The employee can be heard saying "sir" once in the video but called Moore "ma'am" several times after being corrected.  
"I'm sorry for that, ma'am," the employee said. 
Moore left the store before getting the number and said, "You're going to lose money over this." Moore promised to tell the "entire LGBTQ community" about being "misgendered." 
GameStop, though, said the employee acted properly. 
"GameStop prides itself on having a very diverse workforce, many of whom are members of the transgender community," a statement reads. "We proudly support and serve everyone who enters our stores regardless of gender or gender expression. The incident that occurred between Tiffany Moore and our GameStop associate was unfortunate. We believe our associate acted professionally after mis-speaking by apologizing and remaining calm to de-escalate the situation.

"Like other corporations committed to inclusiveness," GameStop added, "we are continually learning. This incident reminds us to continue pursuing efforts to ensure GameStop remains a diverse, inclusive culture that celebrates every person's unique value."
Moore has few regrets. 
"Yeah, I could have reacted a whole lot better," Moore told KOB-TV. "But you know what, I look back at it and if I could, I wouldn't change a single thing. I would do it 100,000 times again. I would kick over that display 100,000 times again. Because my actions were justified. I mean, it was blatant and malicious hate. It was blatant and malicious misgendering."
The video can be viewed here. (Warning: Very strong language.)
Michael Foust is a freelance writer. Visit his blog, MichaelFoust.com.
Photo courtesy: Getty Images/Ethan Miller/Staff
---
---