Michael Foust
| ChristianHeadlines.com Contributor
| Wednesday, March 20, 2019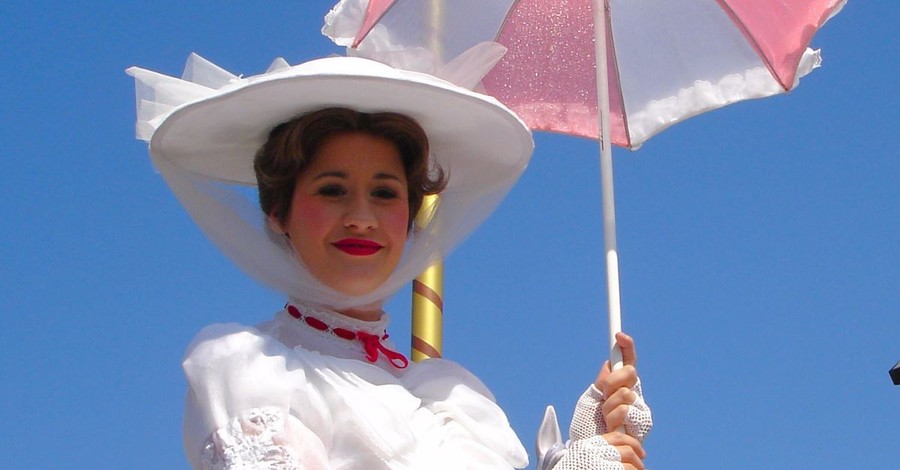 The director of last year's family film Mary Poppins Returnis hoping for a gay rights theme in a future film – if one is made.
Rob Marshall, who is gay, directed the 2018 Disney film that grossed $171 million. Disney hasn't announced if there will be a "Mary Poppins 3," but Marshall told Advocate.com he'd support it having a gay rights angle. Advocate's Daniel Reynolds noted that women in the first two films "fight for causes." In the 2018 film, Jane Banks worked as a union organizer. 
"You're right about that," Marshall said. "That was a conscious decision to have [Jane in Mary Poppins Returns] follow in the footsteps of her mother. I will say, I never approached it like, Oh, I'm making a film for kids. It's that great thing that Walt Disney said, 'Our films aren't for children. They're for the child in all of us.' Which is such a great quote and it's so true. But this one, I honestly felt was for adults."
Asked if he saw the "next generation" advocating "for causes like gay rights, LGBTQ rights," Marshall said he'd back it.
"Wouldn't that'd be great? Please, Lord. That's exactly what should be happening," Marshall responded. "I'm always so aware of that, being a gay man myself. I mean, our movie takes place in the '30s. But if it were to take place now, that's exactly what it should be. I understand so deeply what it's like to be on the outskirts and not feel like you are worthy. And I will say that kind of passion to explore acceptance in life is something that's so important. And so, yes, I'd be all for that, for sure."
Last year, Marshall said a third Mary Poppins movie was possible. 
"There are 8 P.L. Travers books," he said. "The first film, the majority of it is the first book. They used little pieces of the other ones. But not that much. We actually picked up from the second book. Which is called Mary Poppins Comes Back. Then worked from others like Mary Poppins Opens The Door, Mary Poppins In The Park."
Michael Foust is a freelance writer. Visit his blog, MichaelFoust.com
Photo courtesy: Pixabay
---
---